Known for their impeccable engineering and aesthetic design, no one can deny that Rolex watches have a certain Allure, and it might surprise you to know how many of your favorite female stars specifically love oversized Rolex watches. The Brand's name might be why many people, celebrities or otherwise are drawn to this famous brand, but some female celebrities have proven themselves to be true fans. In this article, we don't just discover some iconic watches but also the A-lister Female celebrities wearing Rolex watches.
From models to reality stars to actresses and comedians. We have a large list of female celebrities and Rolex lovers. Let's dive into it!
Rihanna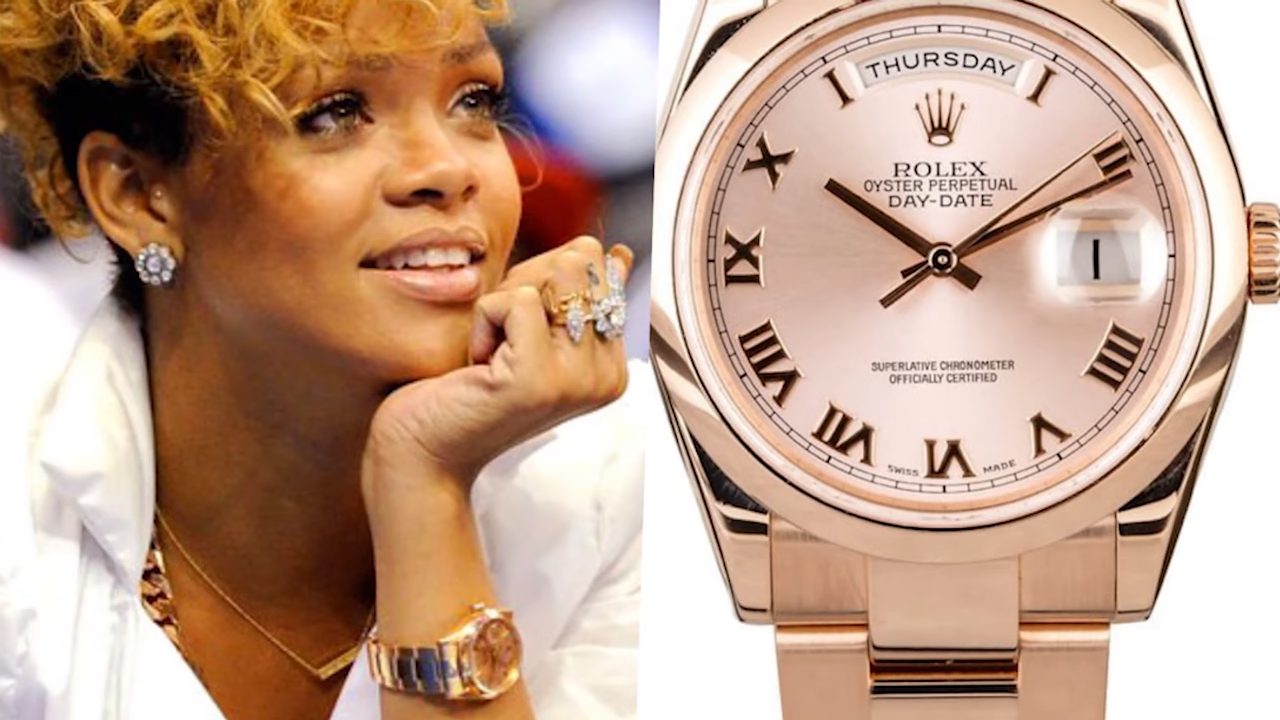 This award-winning musician and billionaire entrepreneur own more than one Rolex day-date President watch, which apparently is the watch that world leaders wear and love. That seems about right since she seems to be on track to take over the world with all her businesses.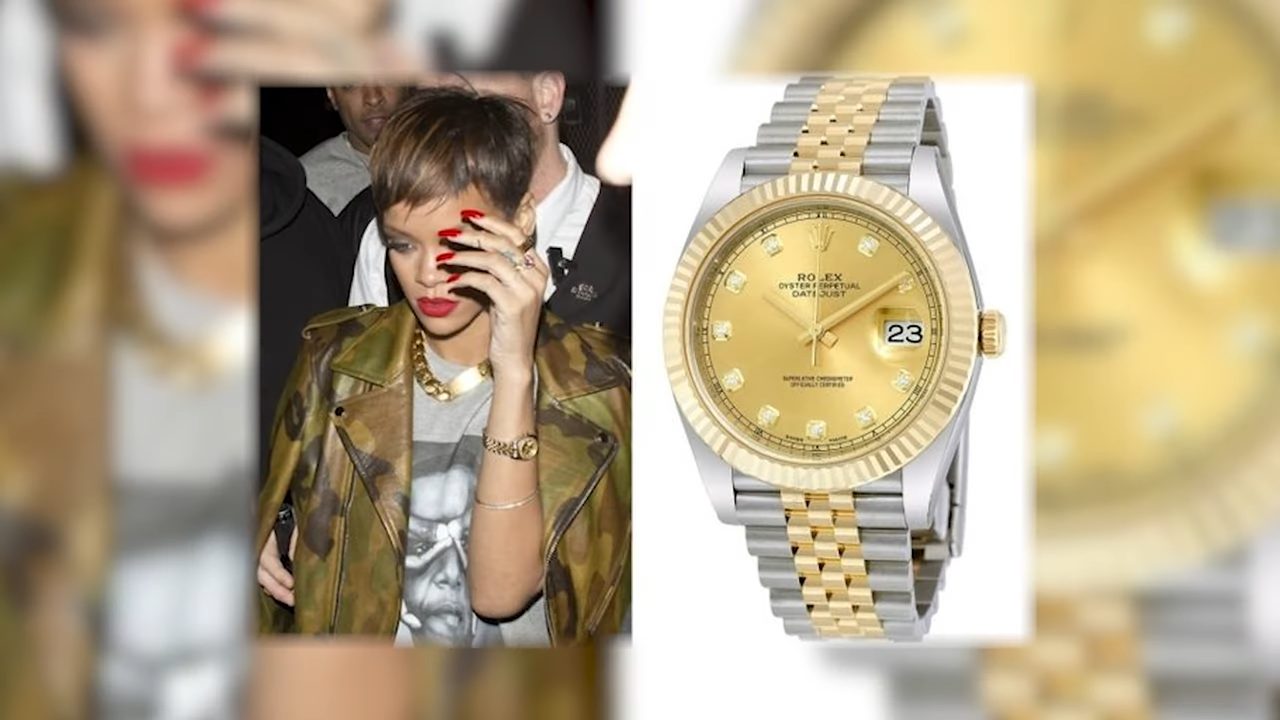 Rihanna wears her Everose and yellow gold Rolex President watch a lot, but she also wears a two-tone Datejust with mother-of-pearl and Diamond dial. Nothing but amazing!
Jennifer Lopez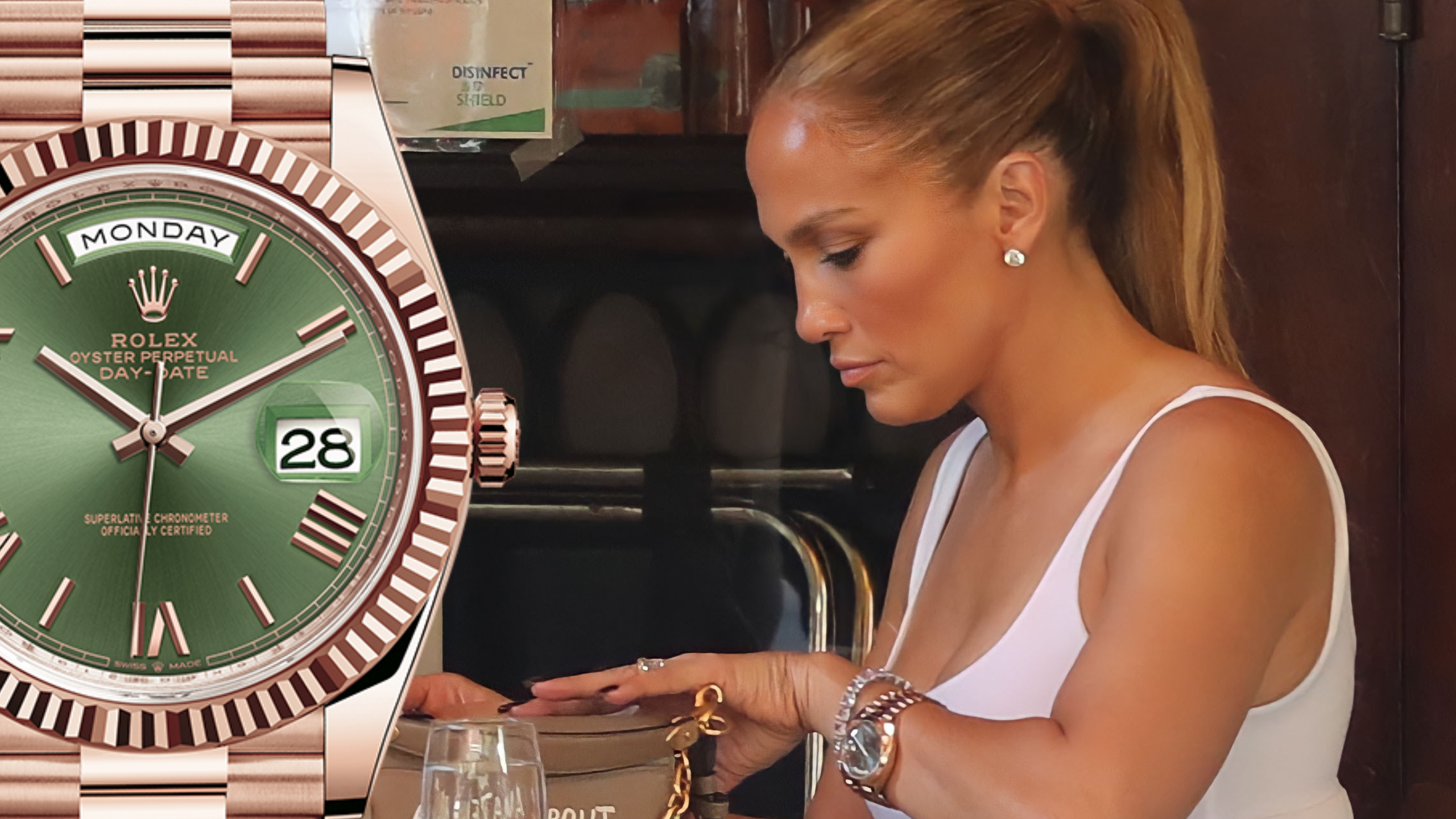 Also known as J.Lo, Jeniffer is one of the most famous American singer, actresses, and dancer, that succeeded not in just one, but all of the abovementioned industries.
The Rolex President Day-Date got its name from Presidents and world leaders wearing them, but Jeniffer Lopez is also known for developing affection towards this model. She was seen multiple times wearing the 40mm white gold anniversary edition, ref 228239.
Sandra Bullock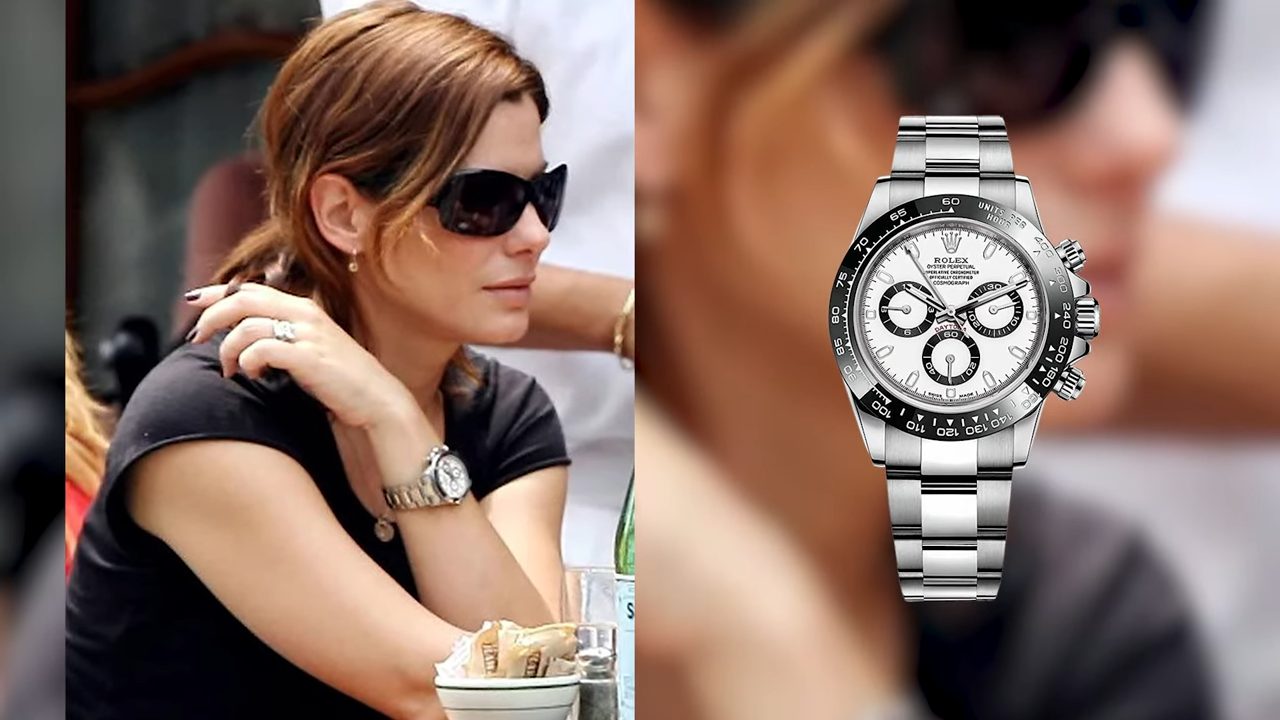 Sandra Bullock is the warm and fuzzy celebrity everyone wants to be friends with, and the fact that she loves Rolex shows that. She often wears an understated 904l stainless steel Cosmograph Daytona with a white dial. This watch lets her be approachable while still showing off. She even wears it in a relaxed way with the 40-millimeter watch and oyster bracelet dangling a bit.
Sofia Vergara
The funny cheerful Colombian star is a style icon. Many people know her from her role on the TV show "Modern Family", but she has also become a style icon through her modeling work and various fashion-related sponsorship deals.
Sofia likes a lot of different things, but Rolex watches are a big one She is one woman who chooses men's sizes.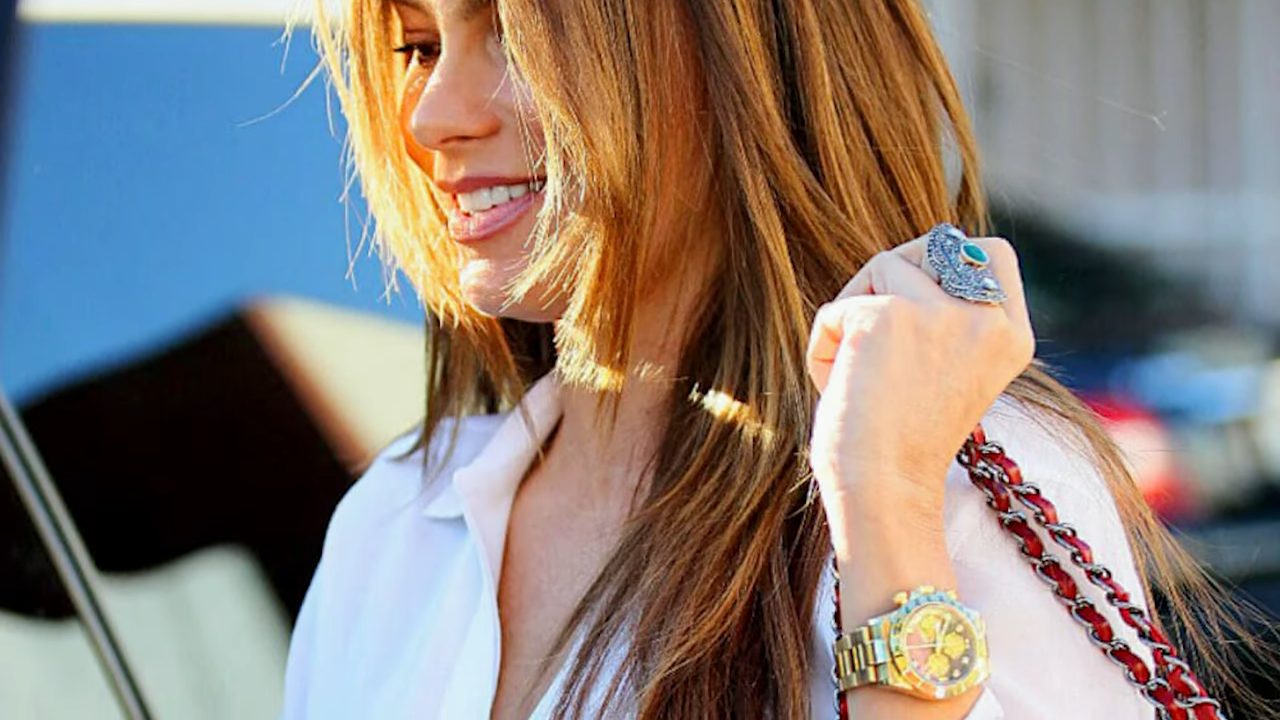 The Colombian American is thought to have at least three different 40-millimeter Rolex Daytona watches including one with a pink dial made of rose gold and two made of yellow gold.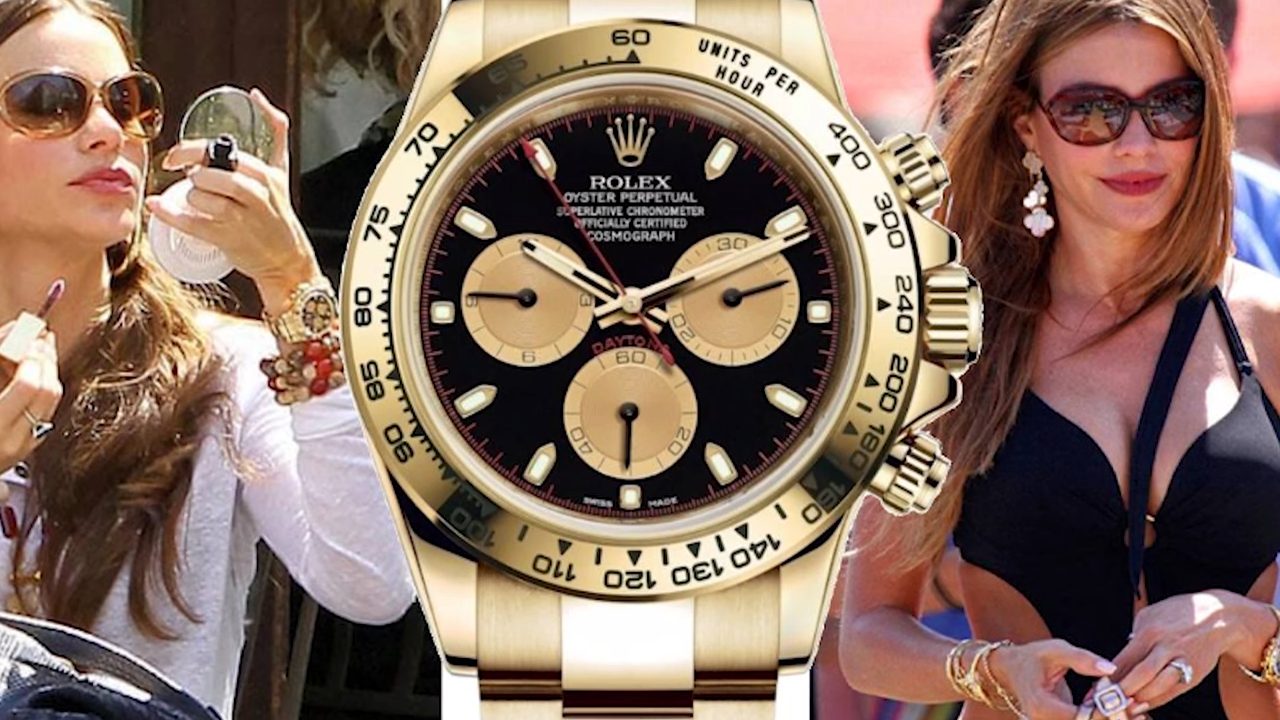 The first of these yellow gold watches has a dial made of black mother-of-pearl and the second has a dial that says Paul Newman tribute in black white and red.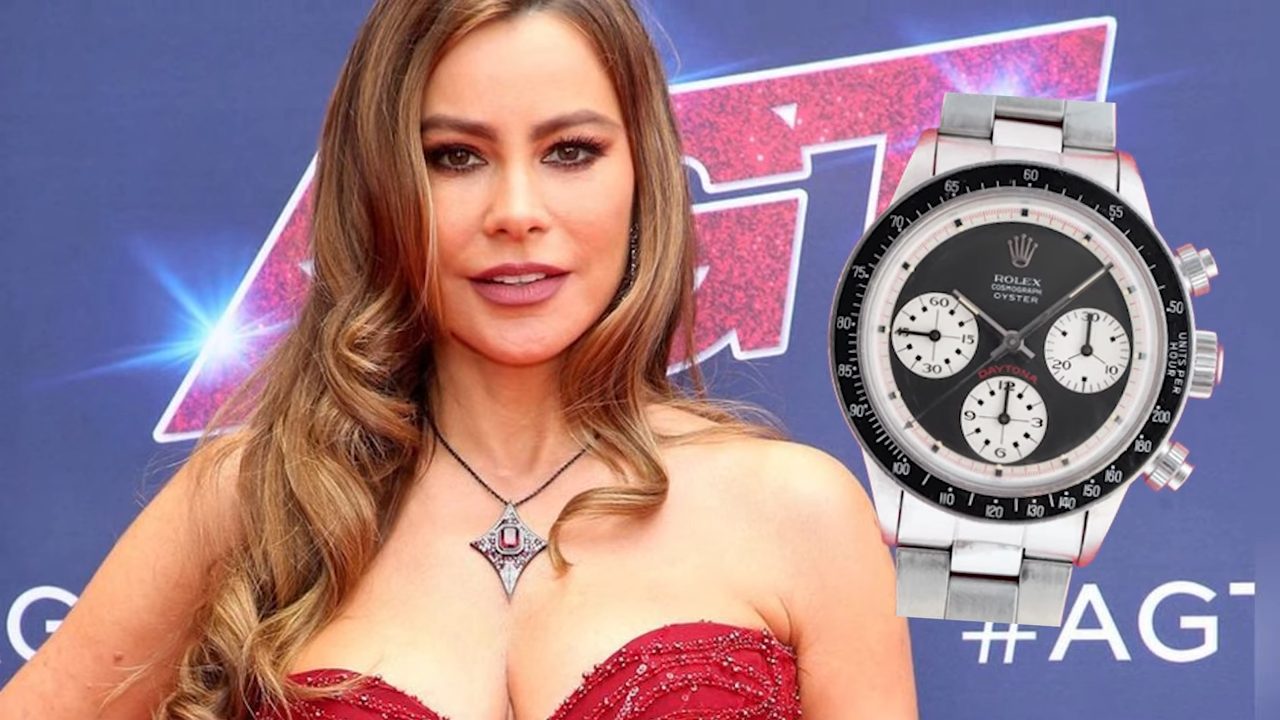 Even though the Paul Newman tribute Daytona might be the most interesting watch in Sofia Vergara's collection, she is most often seen wearing a 36-millimeter Rolex Datejust.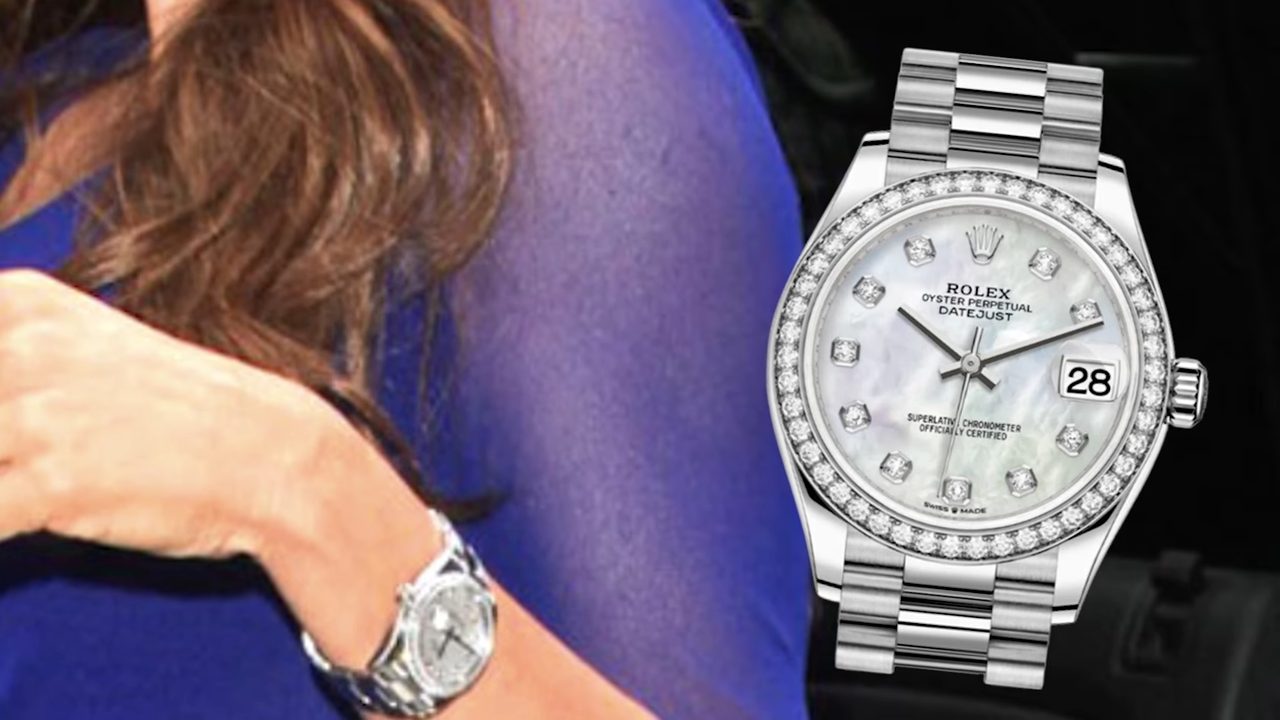 Yes, it is a men's size, but the model she specifically likes has a diamond bezel and a white mother-of-pearl dial which makes it look very feminine.
Victoria Beckham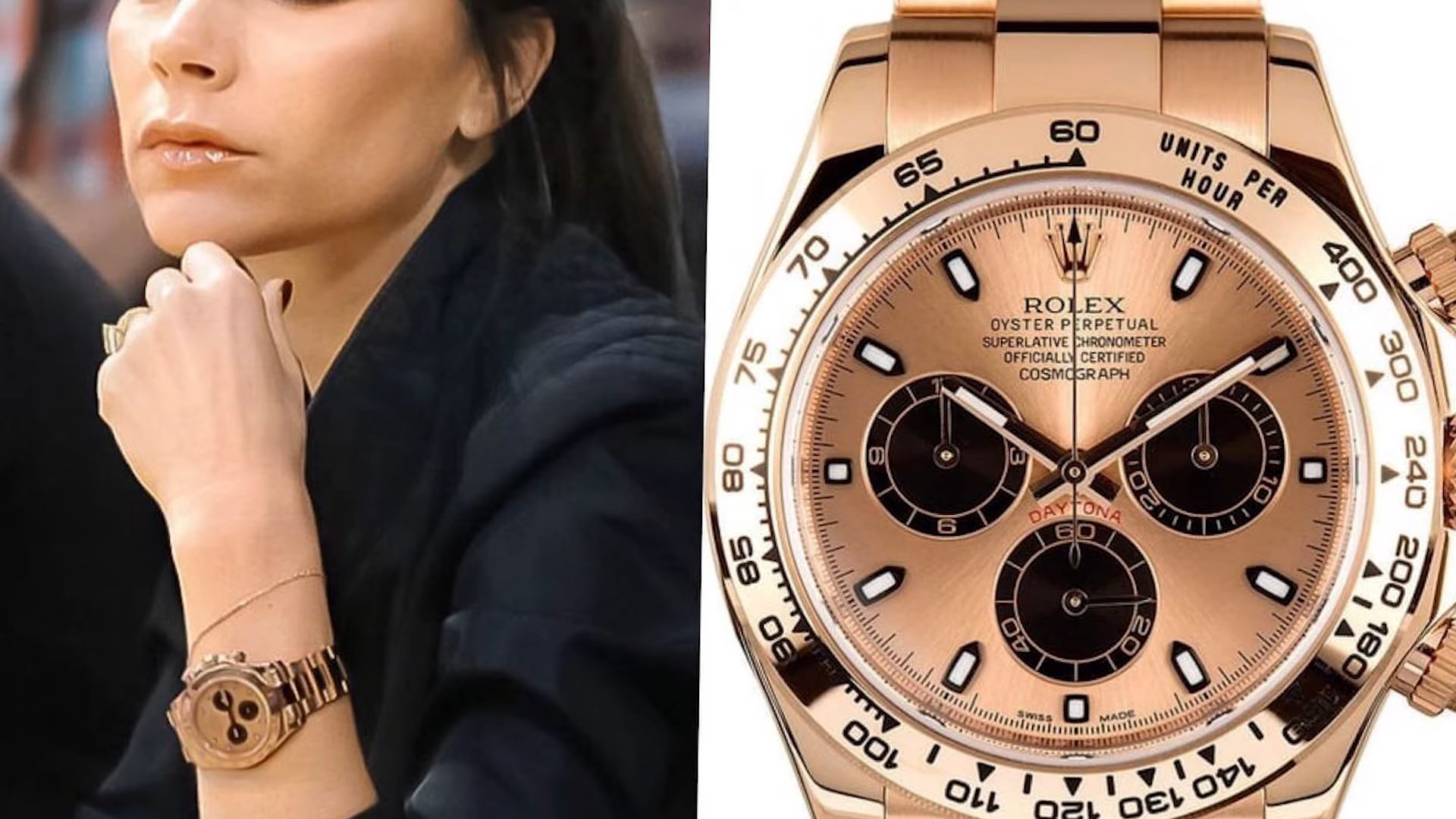 Victoria Beckham became famous as a member of the "Spice Girls", but she is now just as known as a designer and a fashion icon around the world. Many people are very interested in what she is wears. One of the most common things to see on her wrist is a high-end Rolex watch.
Beckham has a large collection of expensive watches, like Rose gold and Yellow gold Rolex Daytonas. The Yellow gold version stands out more right away, while the Rose gold version looks more delicate and feminine. The case size of both watches is 40 millimeters.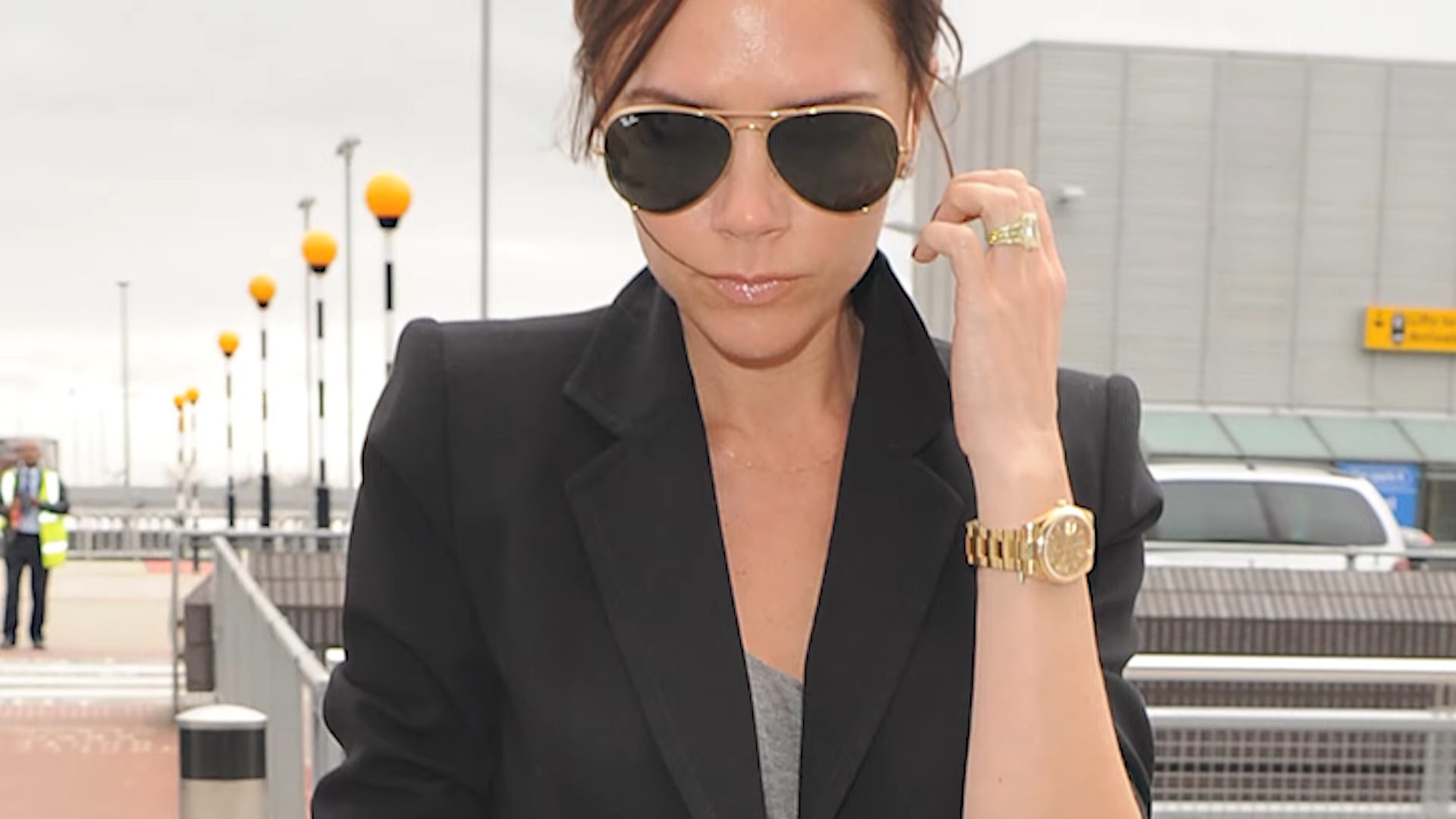 Victoria Beckham also has at least two Rolex Day-Date watches. The first is a 36-millimeters model made with all yellow gold with a smooth bezel.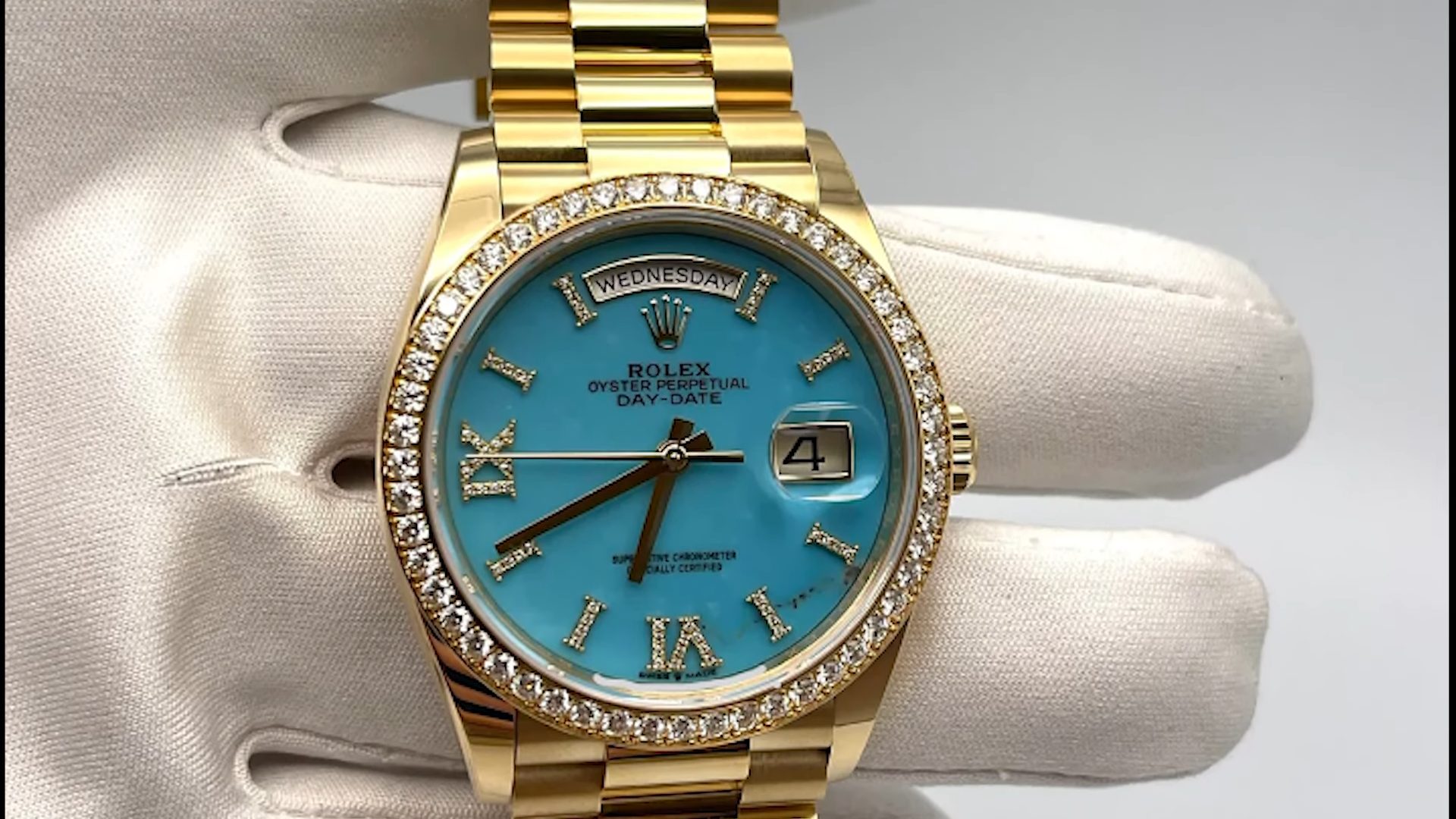 The second is a 36-millimeters vintage Day-Date made of yellow gold with an Aqua Green Stella Dial and a diamond bezel. This release from the 1970 is hard to find and has a design that stands out.
Sharon Stone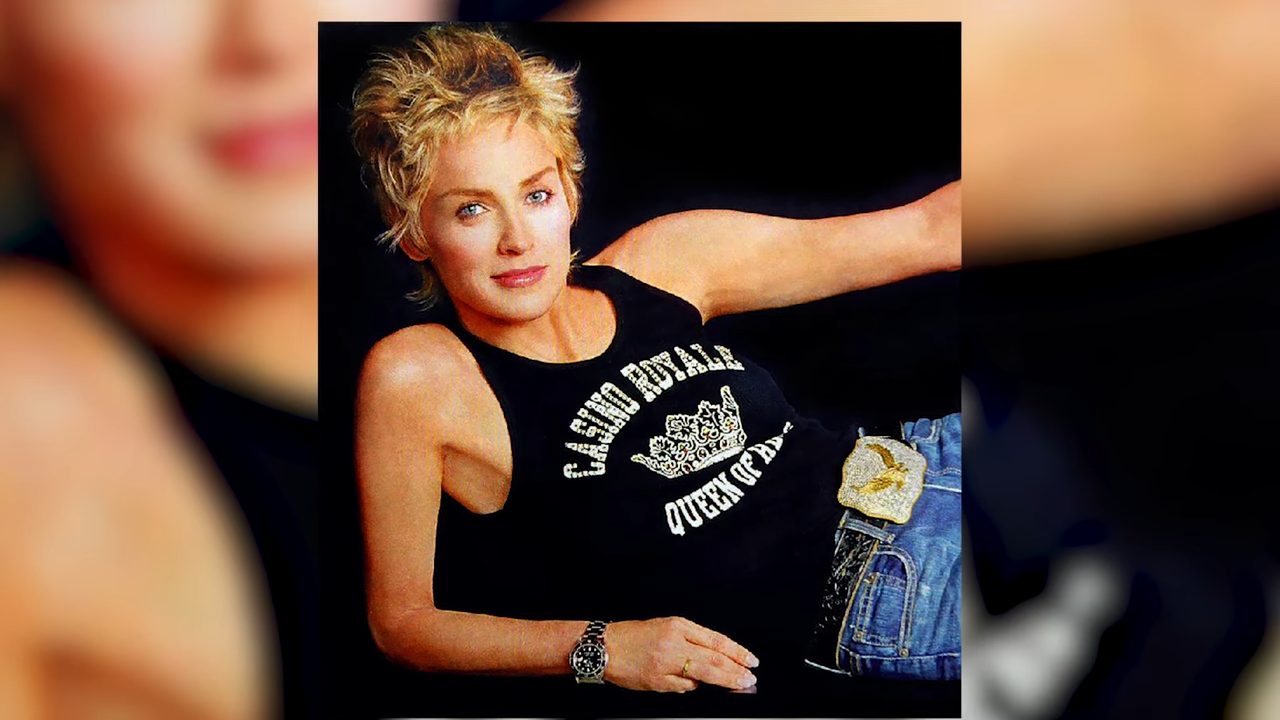 This American actress is known for dominating 1990s television. Sharon Stone has been a die-hard Rolex Submariner fan for decades. She has worn the iconic piece longer than most people, long before it became popular for women to wear men's watches. Should we call her the ultimate trendsetter? No matter how you look at it, Sharon has owned this style since the first time she wore it.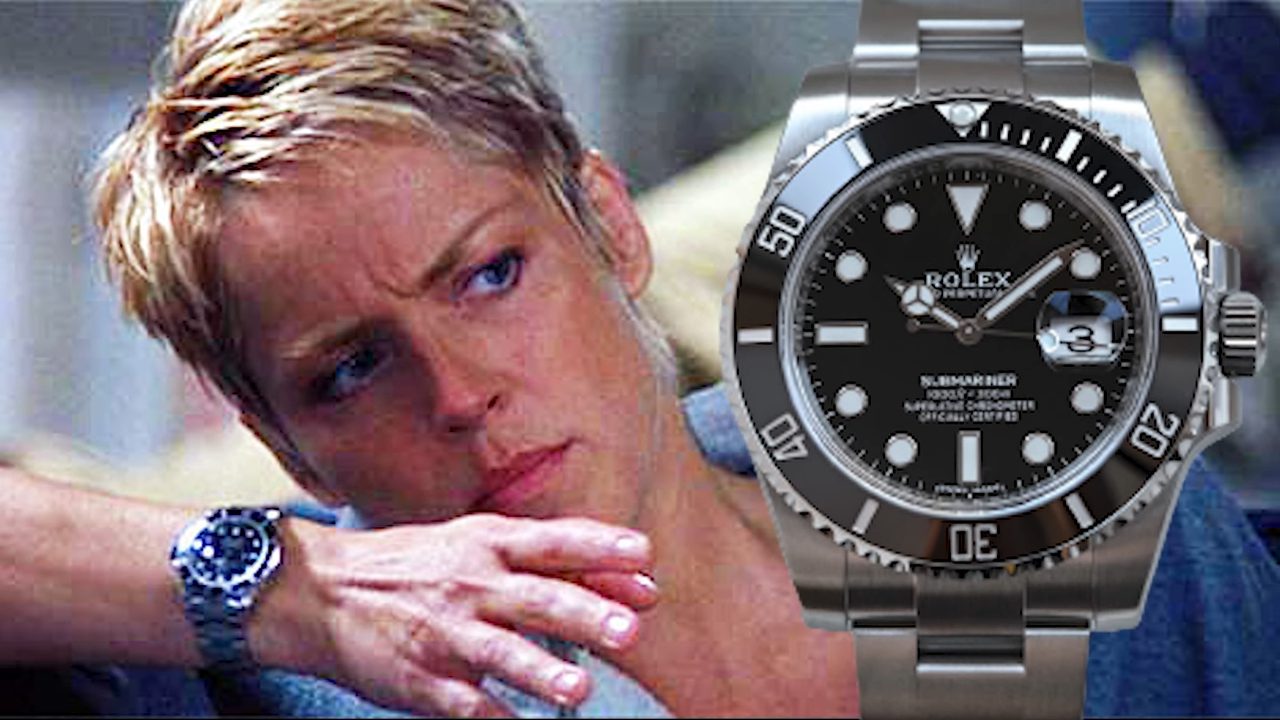 Her black dialed black beveled stainless steel watch is a wardrobe staple.
Emily Ratajowski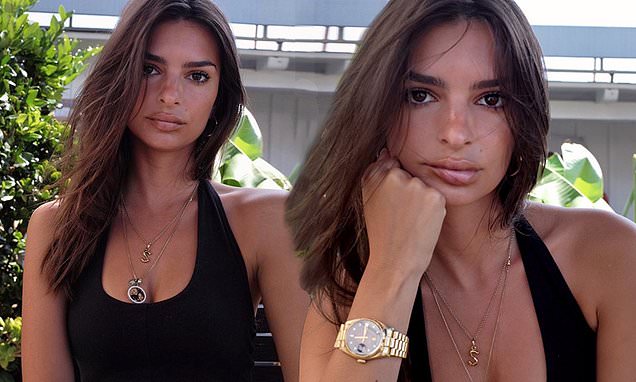 It seems that lately, the Rolex President is famous among female celebrities and strong personalities, and the English-born American model and actress Emily Ratajowski is not an exception. She was spotted numerous times flashing her Rolex President Day-Date with red and black ombre dial, with red radiating at the center and diamond hour markers.
Charlize Theron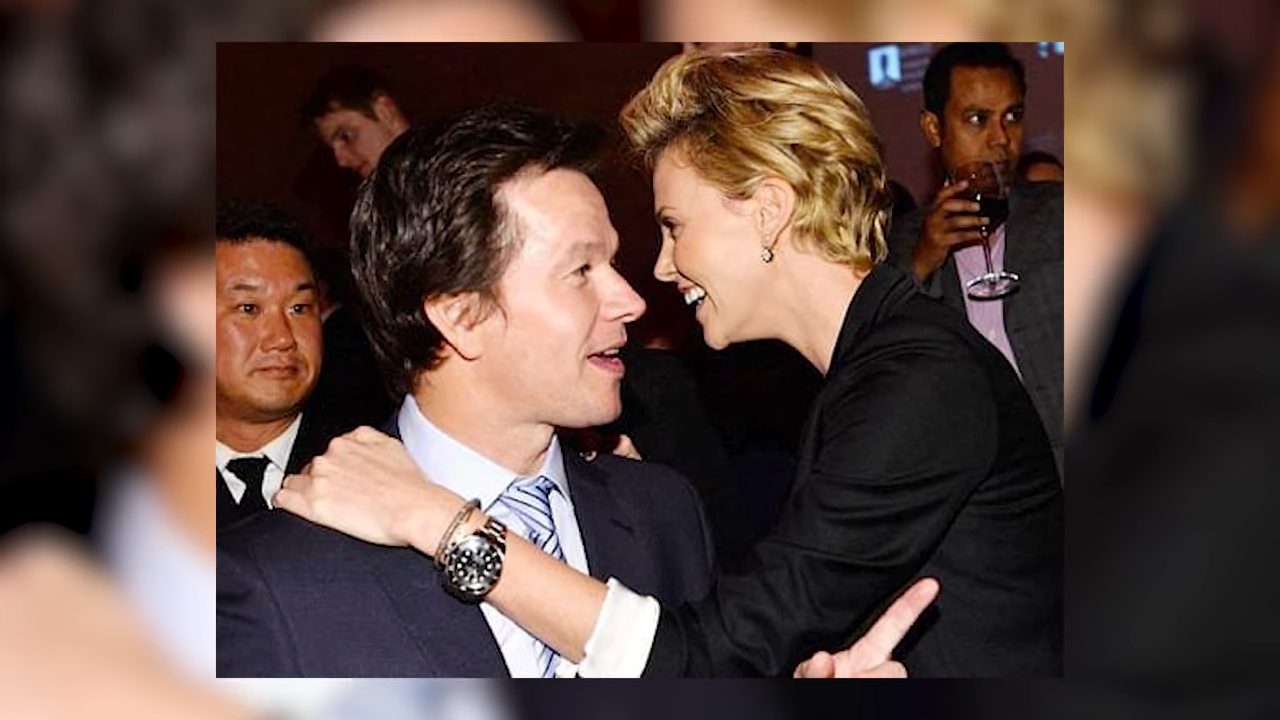 No one can argue that in acting and film production, the beautiful Charlize ticks all the boxes, and her fashion style proves that she is not just an on-screen star. Rolex is her favorite luxury watch brand and she's been seen wearing a few different models. One of them was a surprisingly risky choice even for a movie star.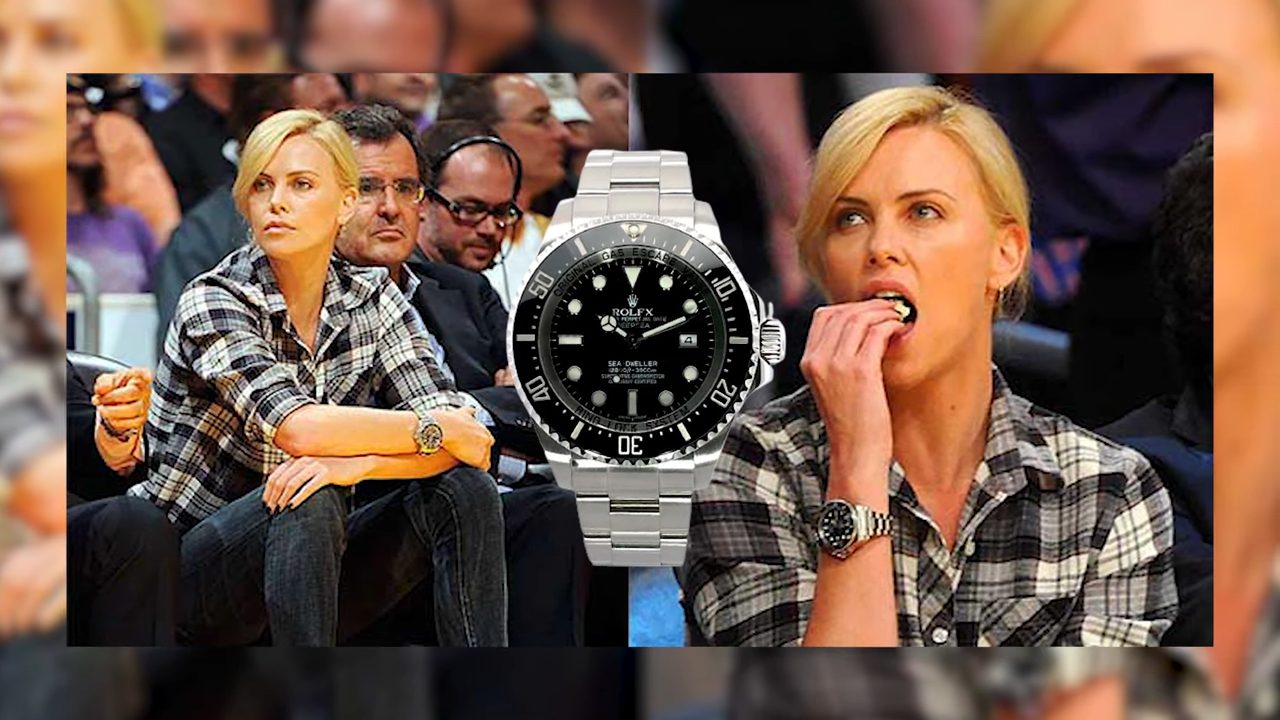 Theron was seen wearing a Rolex Sea-Dweller deep sea with a black dial and a black bezel at a Los Angeles Lakers game. This is important because the case size of the watch is 44 millimeters, which is very big for most women. Still, she made it work for her by wearing it with a casual shirt and jeans which looked great.
In her collection, she also has a 36-millimeter diameter Rolex Datejust made of stainless steel and a 36-millimeter diameter Rolex Day-Date President made of yellow gold. With this collection, she has a big Diver's watch that makes a statement, a small dress watch that doesn't draw attention to itself and a fancy gold watch for special occasions.
Lindsay Lohan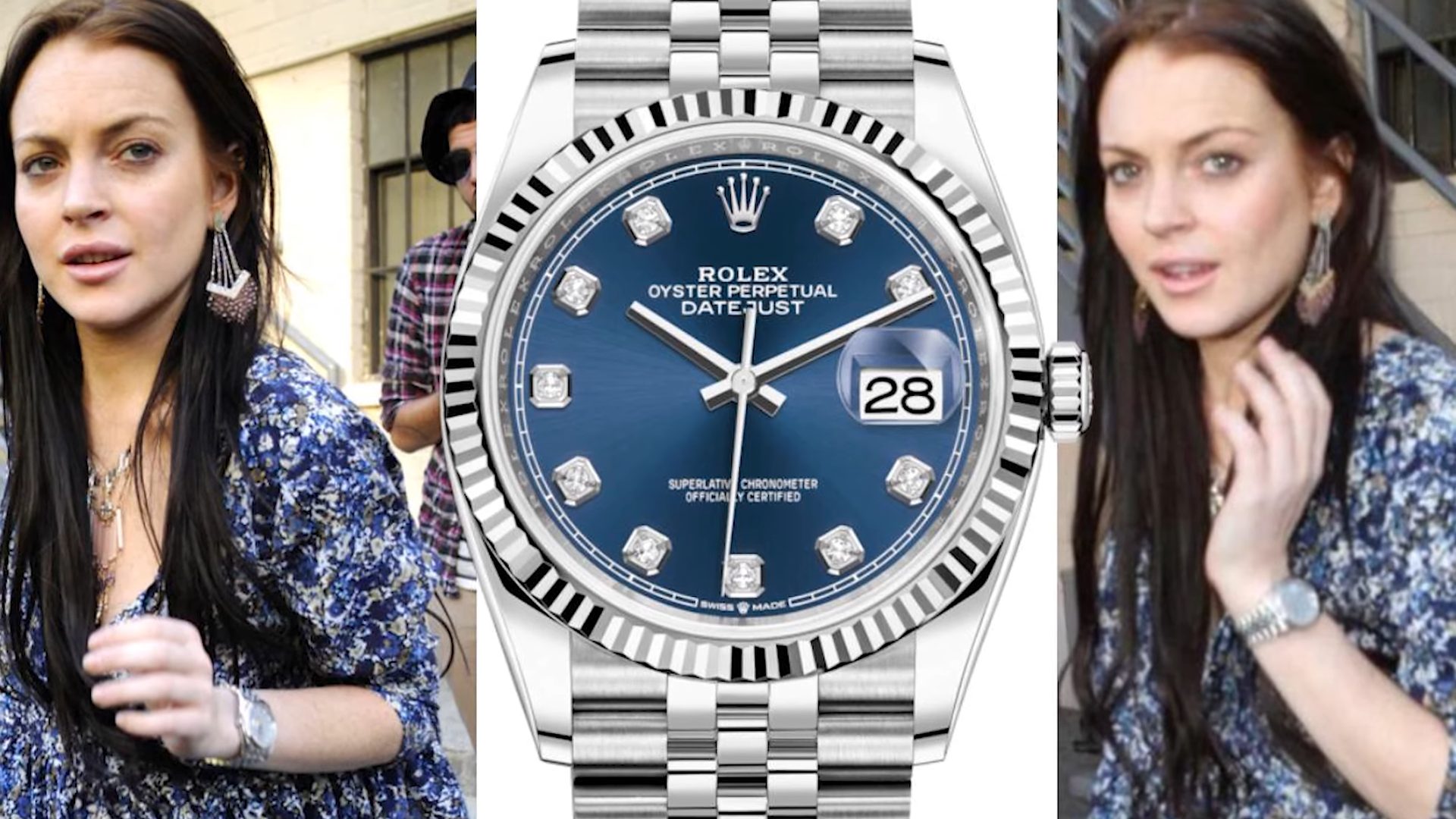 Lindsay Lohan is surprisingly one of the biggest Rolex collectors in Hollywood, both among men and women. Over the years we've seen her wear everything, from a classic stainless steel and blue dial 36 millimeter Datejust to a glamorous yellow gold Day-Date President.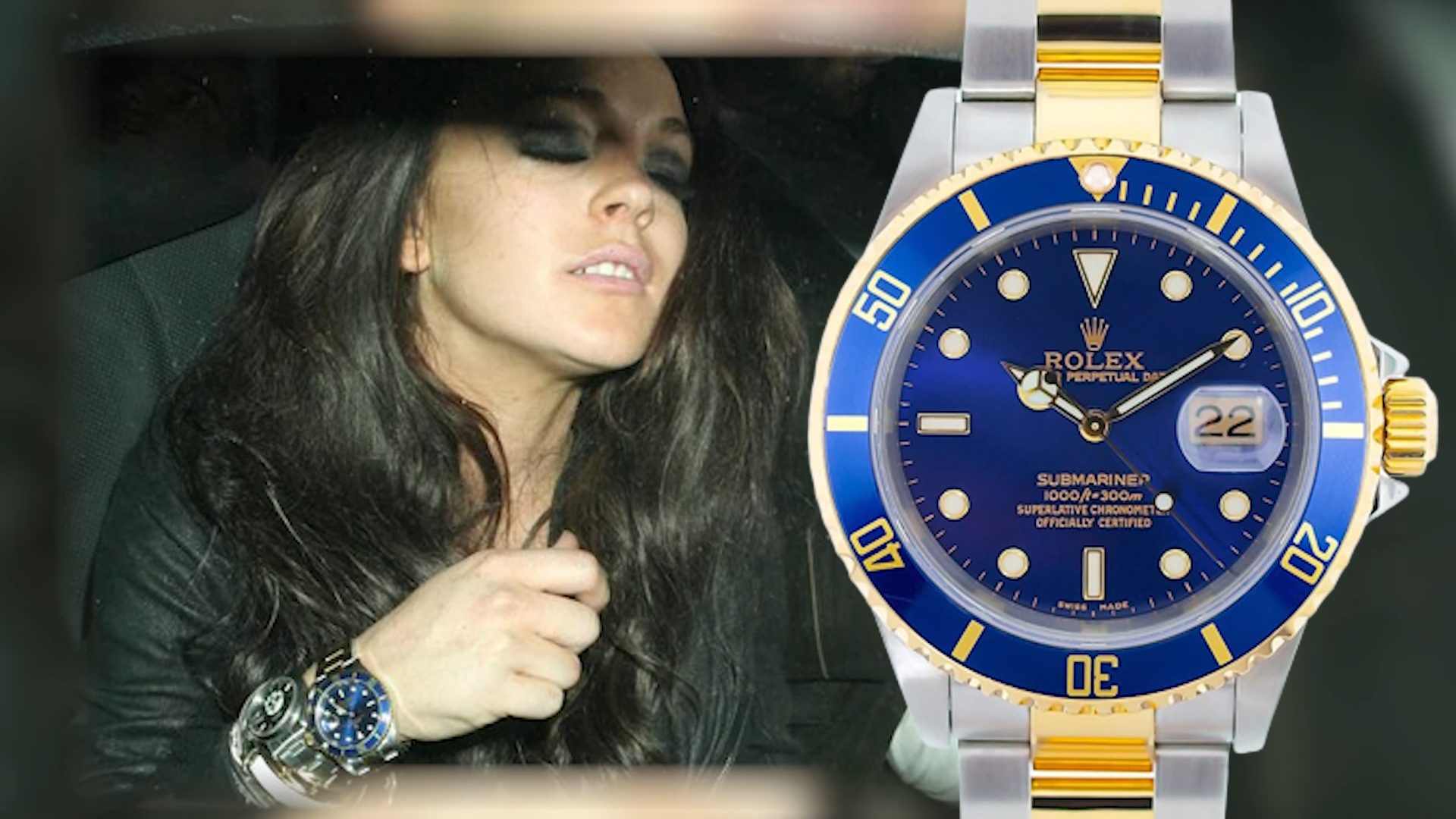 She also loves to wear her 40-millimeter two-tone Rolex Submariner with a blue dial and bezel. She even has a 40-millimeter Batman GMT Master II with a beautiful Jubilee bracelet. We'd also love to see what else she has in her collection because we're convinced that there are many more.
Jennifer Garner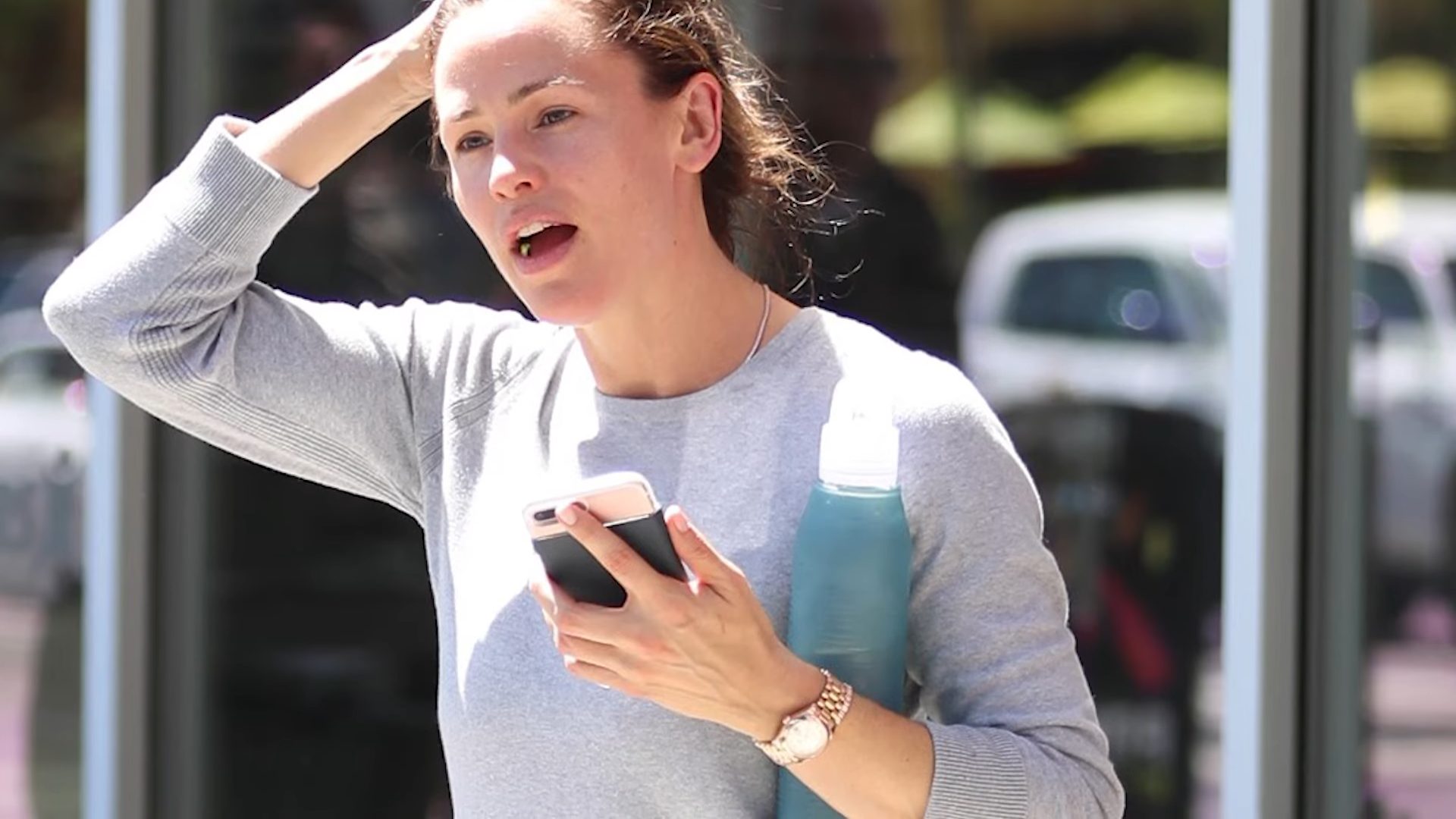 Jennifer Garner is a famous Hollywood actress who is best known for her roles on TV shows like Alias and in movies like Daredevil, Juno, and 13 Going On 30. She is also known for loving Rolex watches. Over the years she has been seen wearing several different models.
Garner is an interesting example of a woman who still likes to wear a smaller, more elegant women's watch.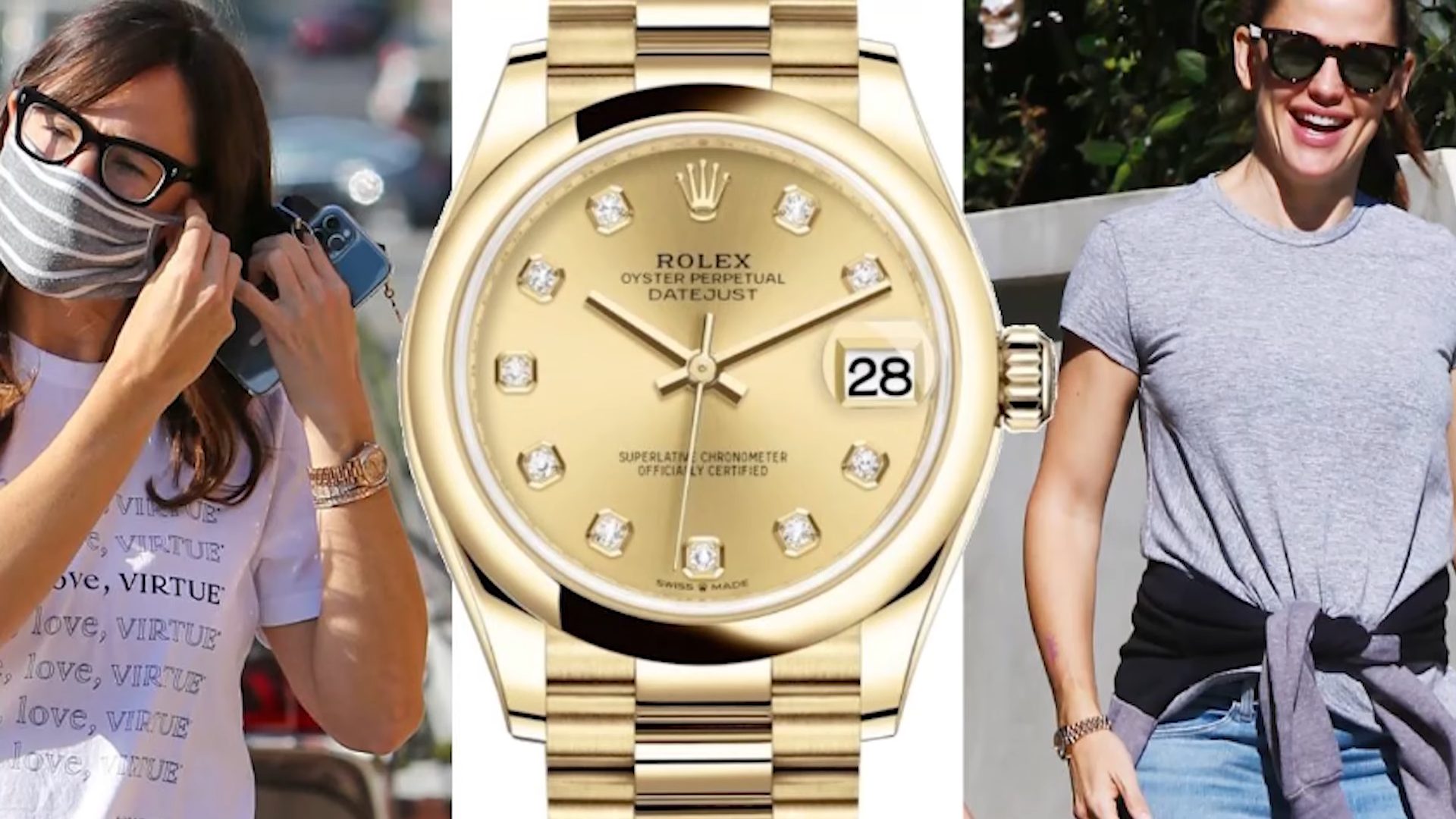 She is usually seen wearing either a full yellow gold or two-tone Rolex lady Datejust with a 31-millimeter case. The two-tone model she owns has a blue dial that stands out and a fluted bezel.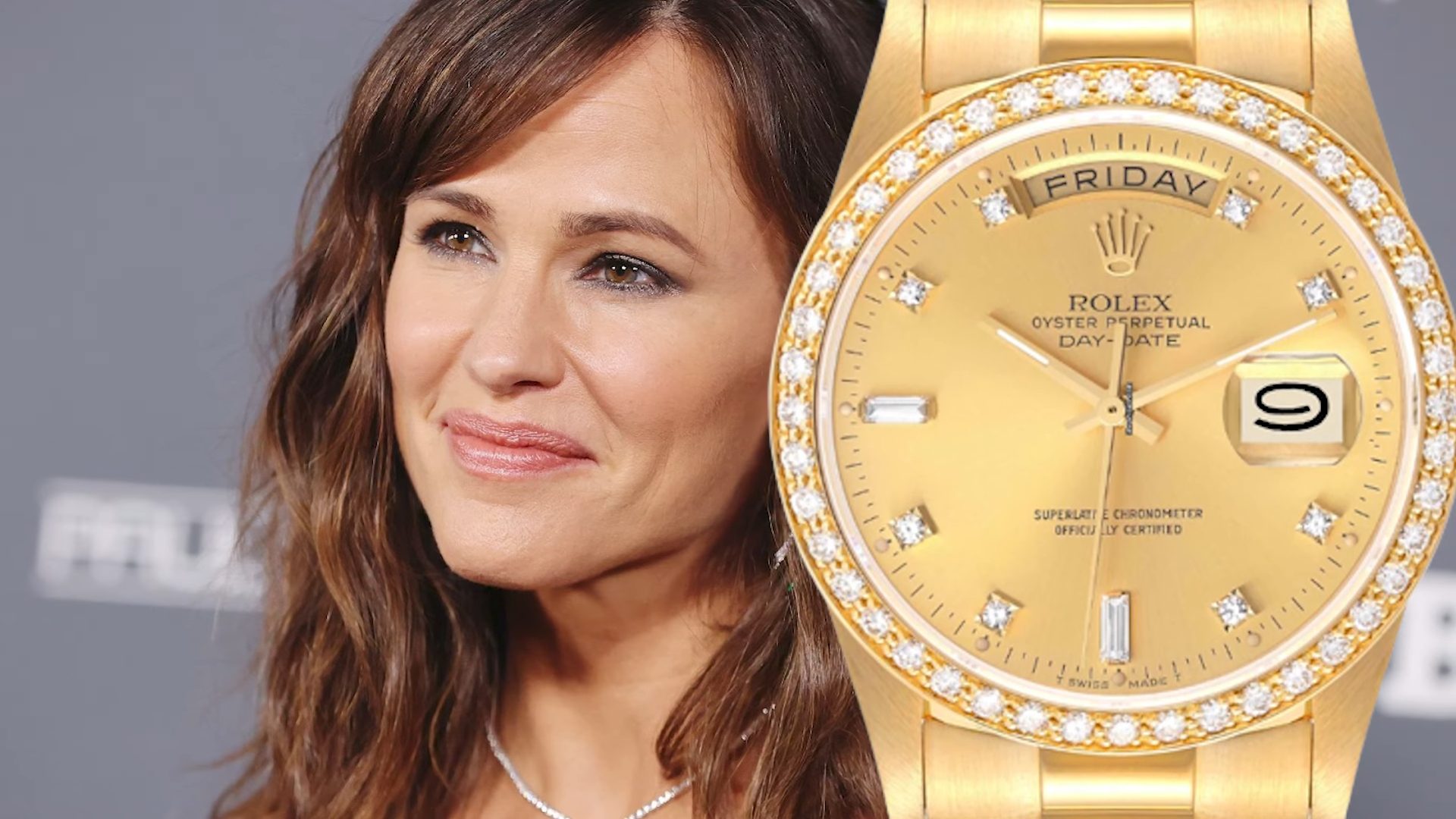 Still, she hasn't been able to resist the Allure of bigger watches either. In her collection, there is a Rolex Day-Date President that is all yellow gold and has a diamond bezel and diamond hour markers. The model she wears has a 36-millimeter case, which means it is still small enough to look classy.
Elle Macpherson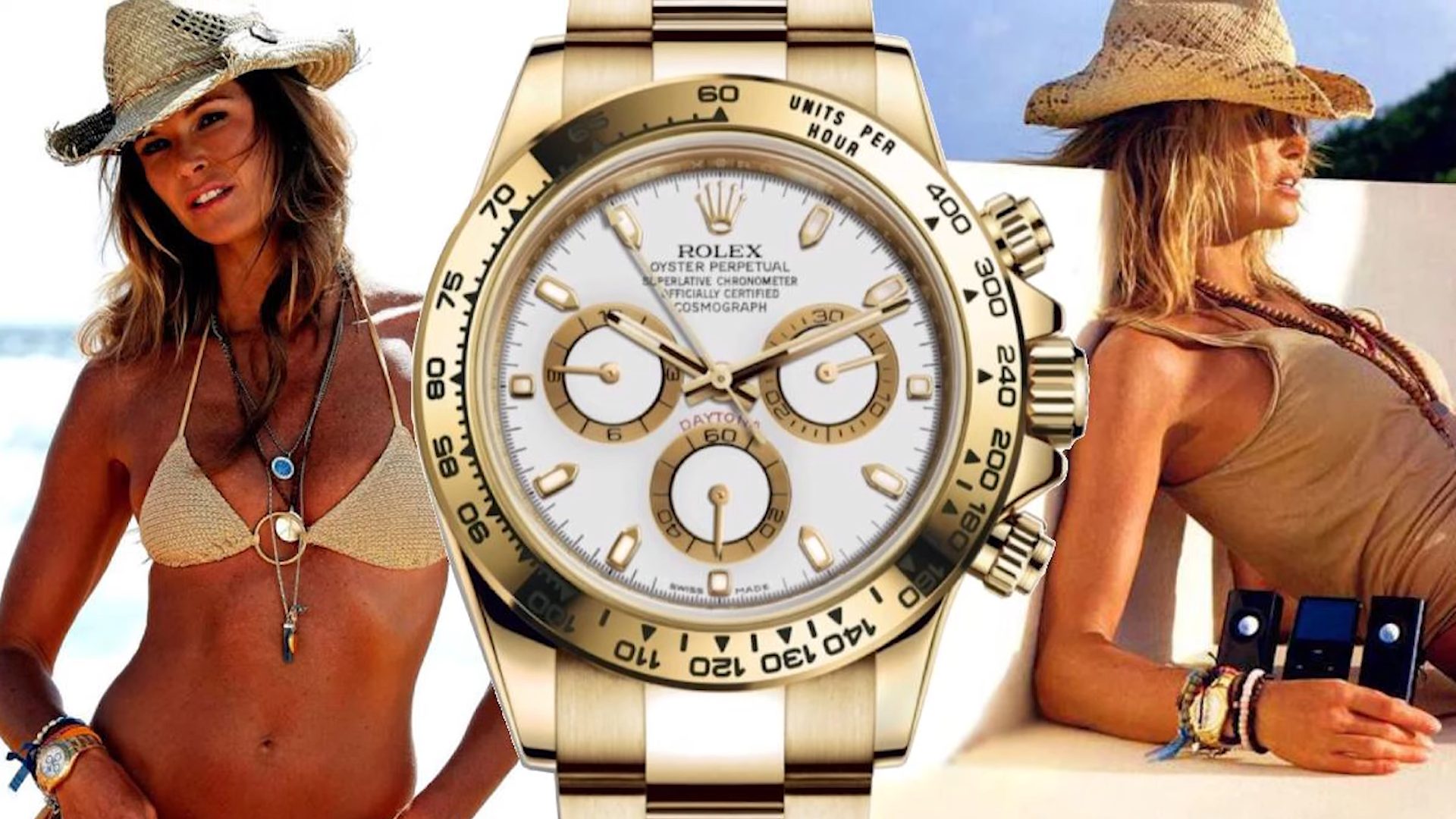 Elle Macpherson earned the moniker of the body for her penchant for wearing oversized men's models. We already know that many women like to wear 36-millimeter watches to play it safe, but not Macpherson. The Australian model likes to wear a much bigger Rolex.
In her collection, she has a Rolex Daytona and a Rolex Sky-Dweller.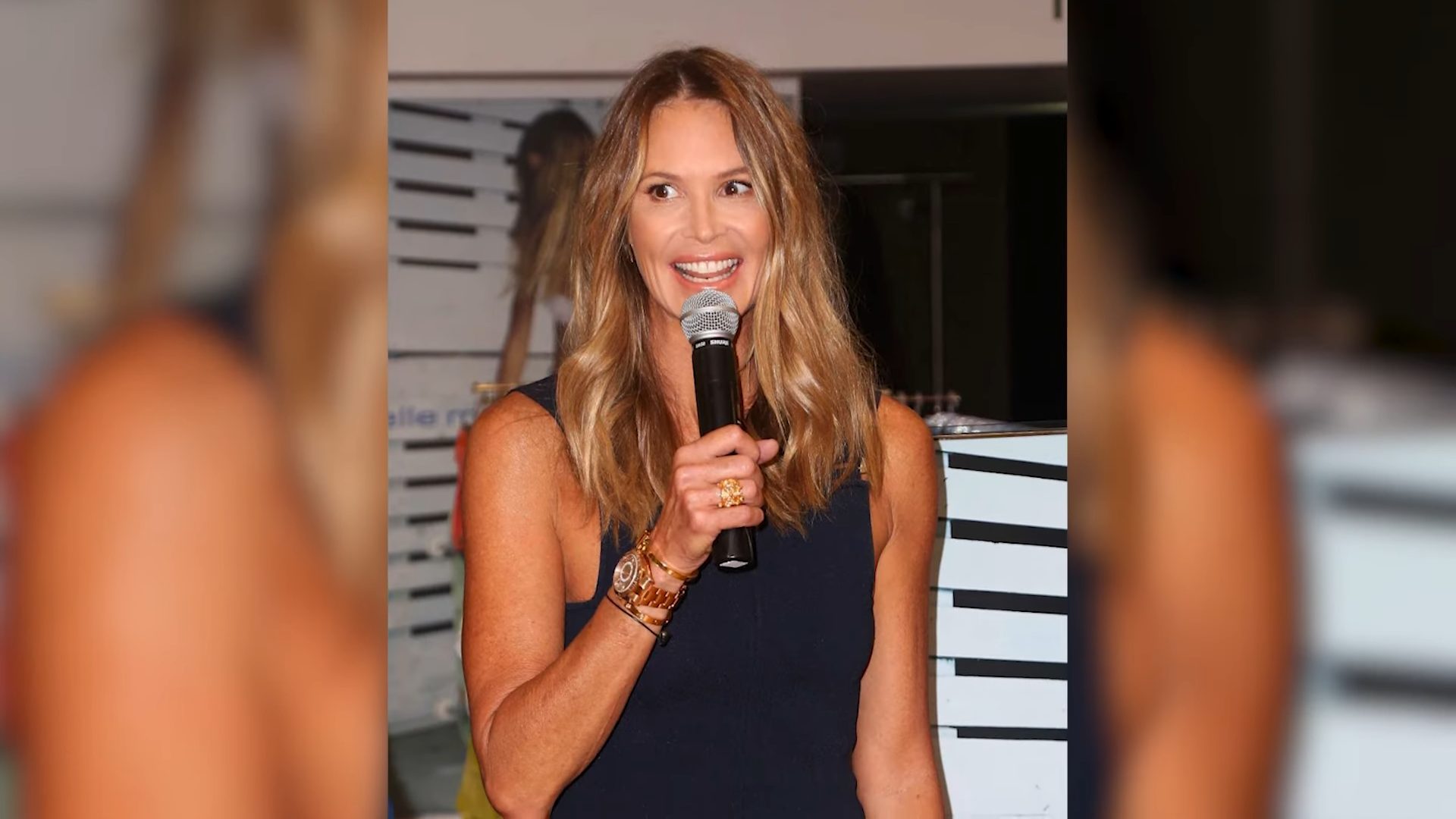 The Daytona is 40 millimeters in diameter while the Sky-Dweller is even bigger at 42 millimeters. This means no matter what else she wears, both of these models make a strong statement and stand out.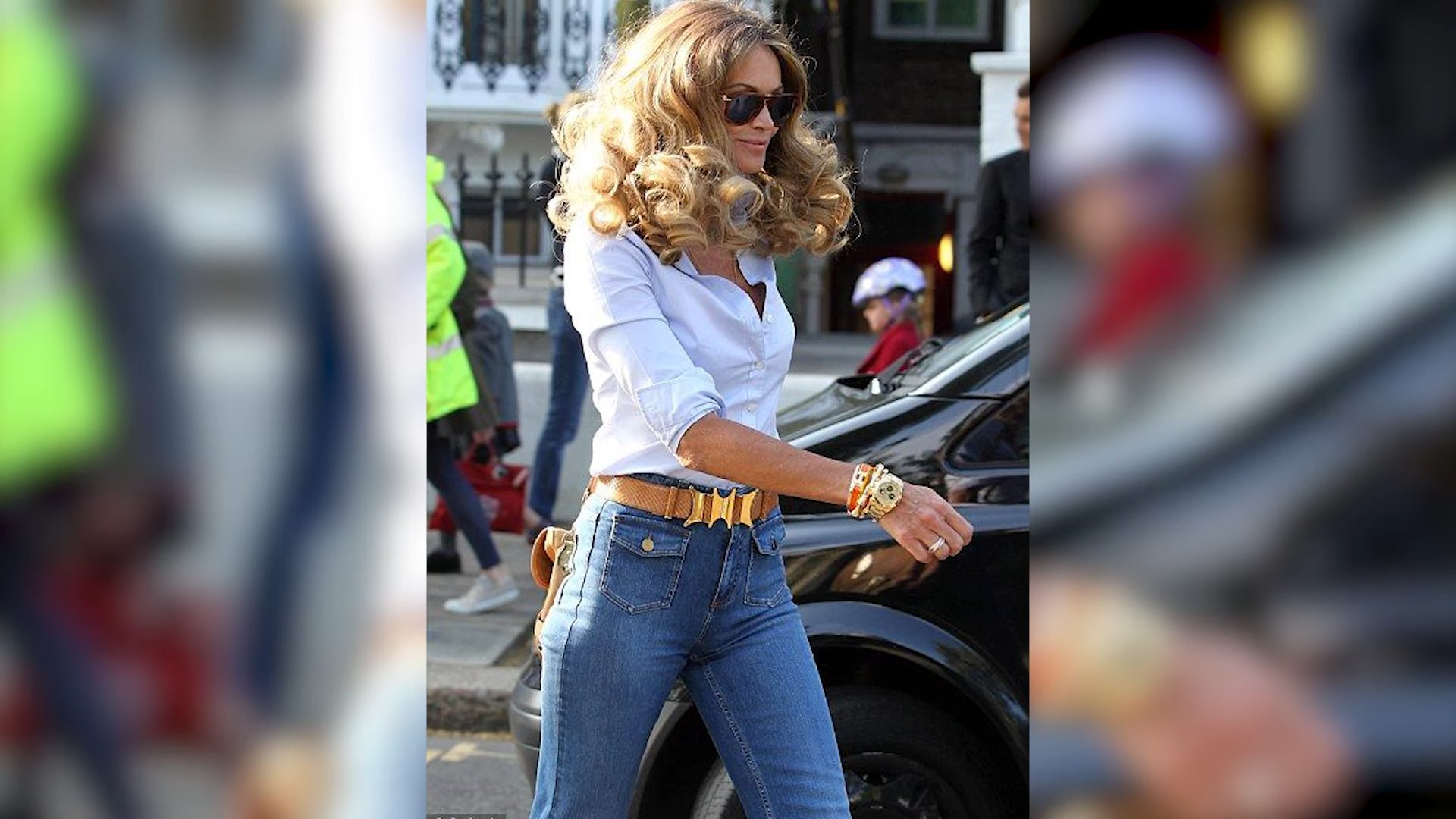 Elle Macpherson also seems to like her Rolex watches in a very specific way, both the Daytona and the Sky-Dweller she has been seen wearing have Champagne dials and made of solid yellow gold. This makes them look very similar and gives them a clear sense of style and luxury.
Cardi B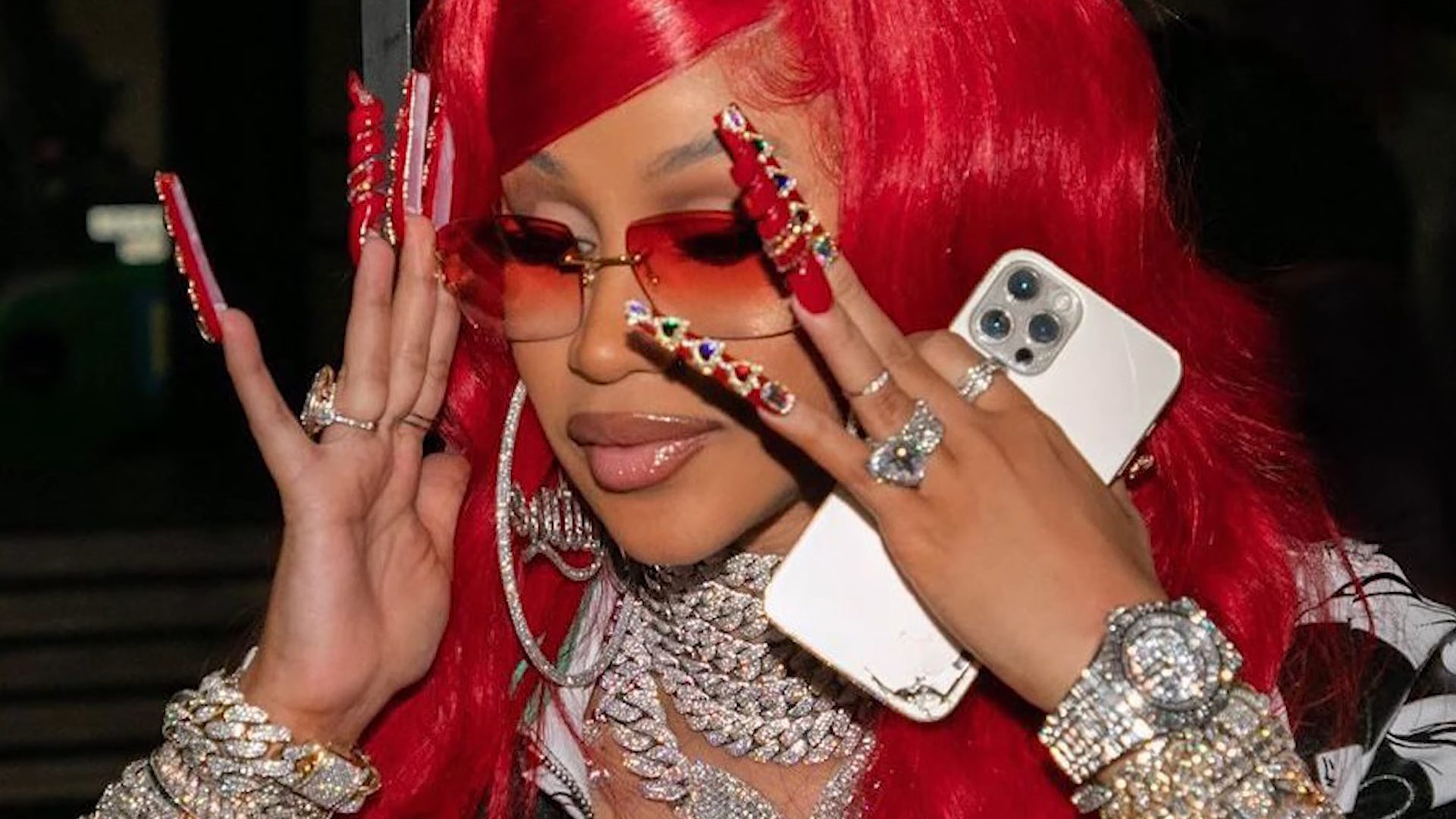 The fans love Cardi from her music to her funny comments. Cardi B has won the hearts of many, but our watch collection is something that recently caught our attention. Watch collectors can testify that her collection has grown and changed over the years. Her Rolex Sky-Dweller with an aftermarket diamond bezel caught a lot of people's attention.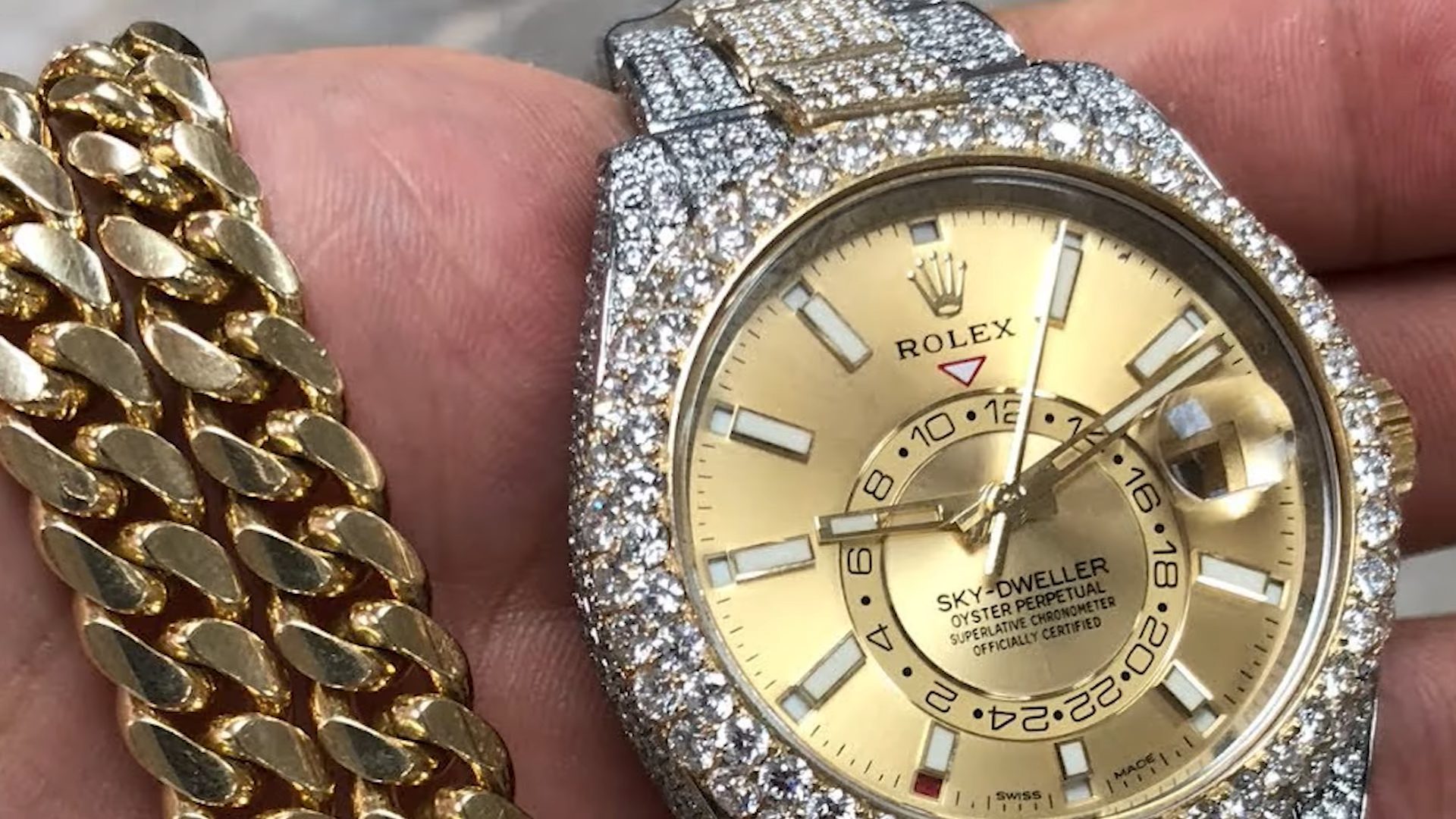 This amazing Rolex watch is already one of the best from the luxury brand, because it has the most complicated movement so far, and adding diamonds just puts it over the top.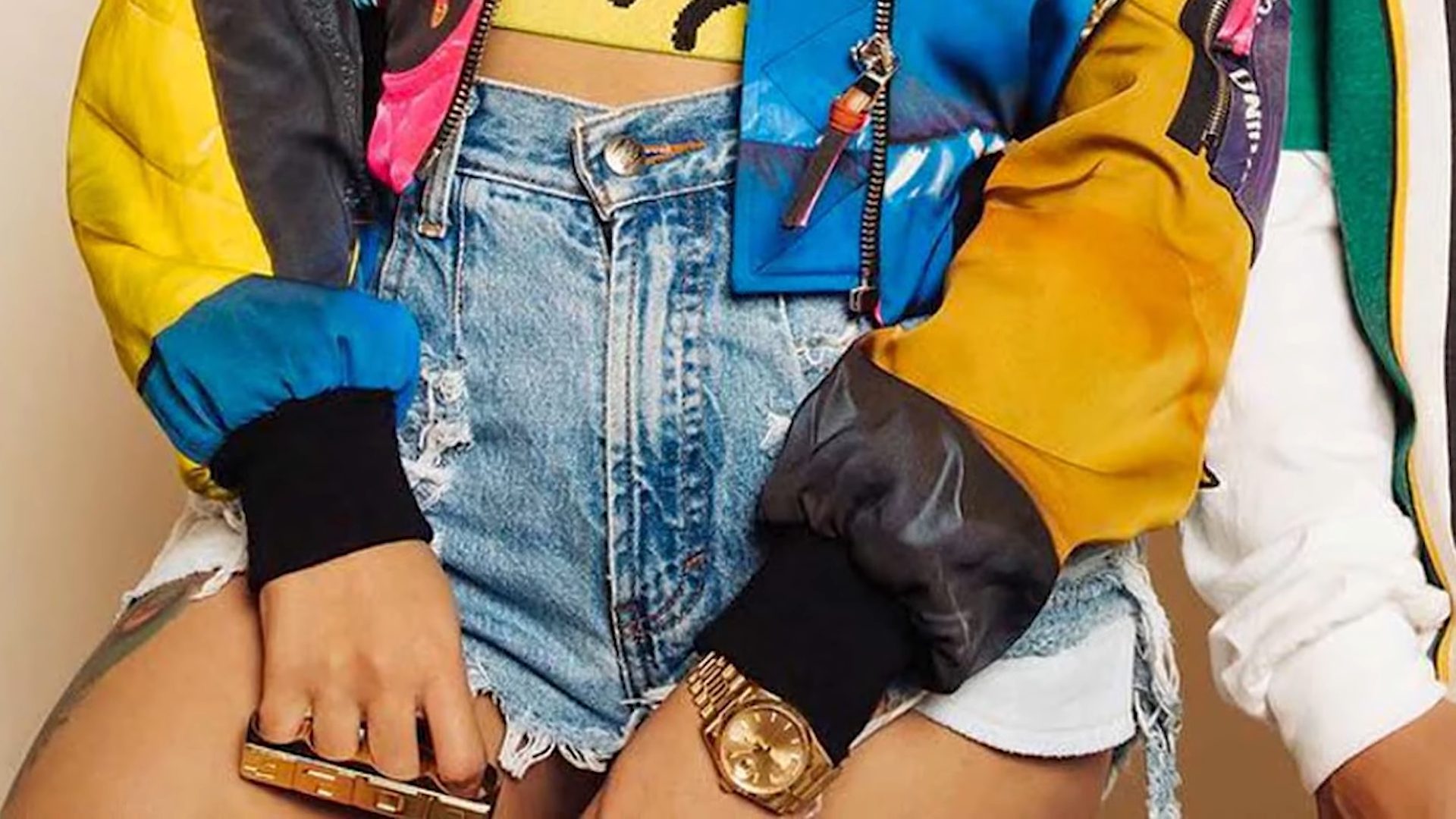 Cardi also wears a Day-Date President that is made of yellow gold.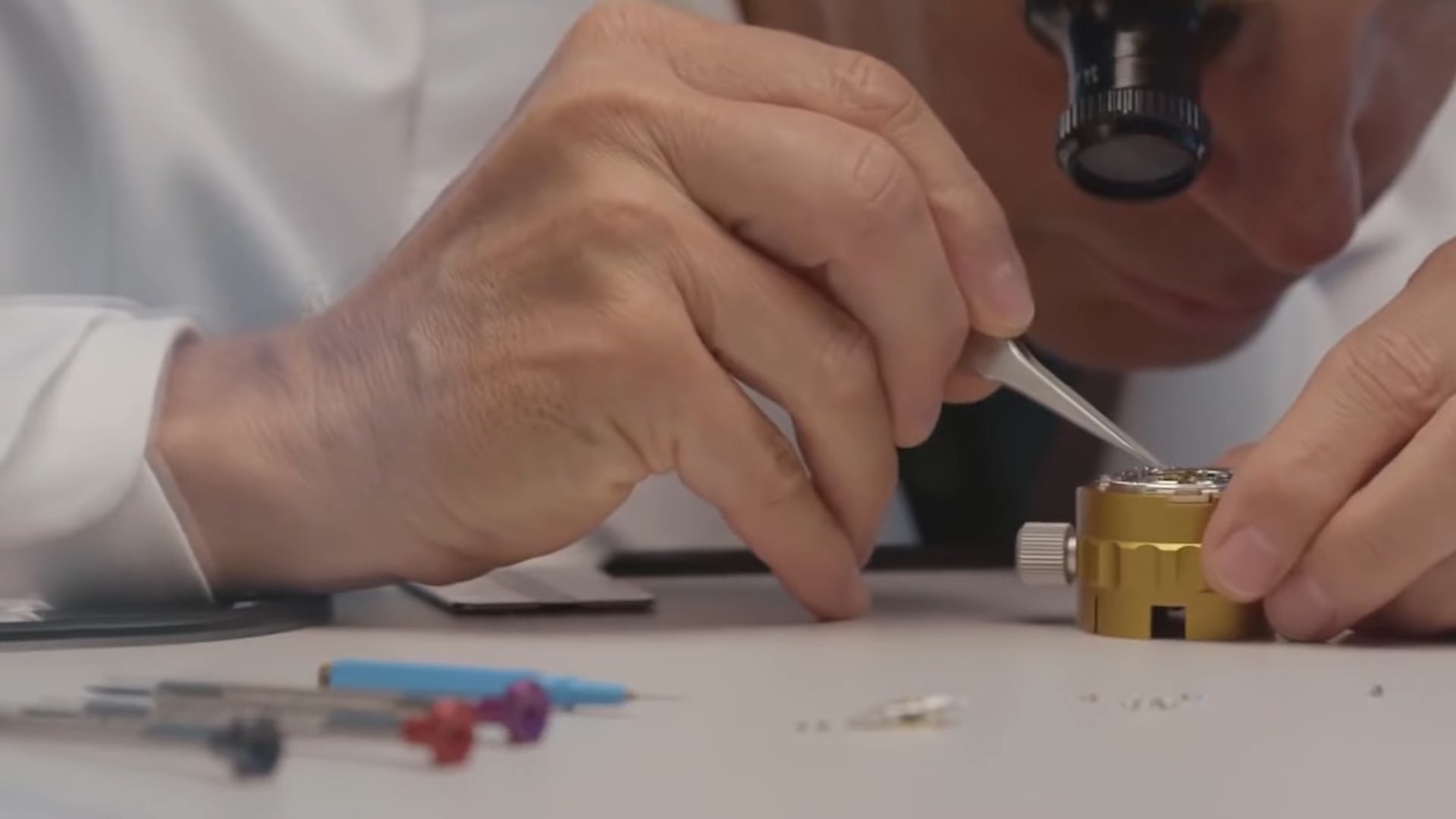 Speaking of complicated movements did you know that all movements by Rolex are assembled by hand?
Each movement in a Rolex watch is put together by hand by skilled watchmakers. In the past Rolex bought movements for some of its models from external sources, today, however, all of its movements are made in-house. This means that all of the movements in Rolex's modern watches are made by Rolex. When you think about how many watches Rolex makes it's hard to believe that each movement is put together by hand, however, this shows the high quality and attention to detail that goes into making these watches. We at Perfect Rolex tried to replicate this high-quality standard in our Swiss grade replica Rolex collection, and be sure, we are close as it gets.
Jennifer Aniston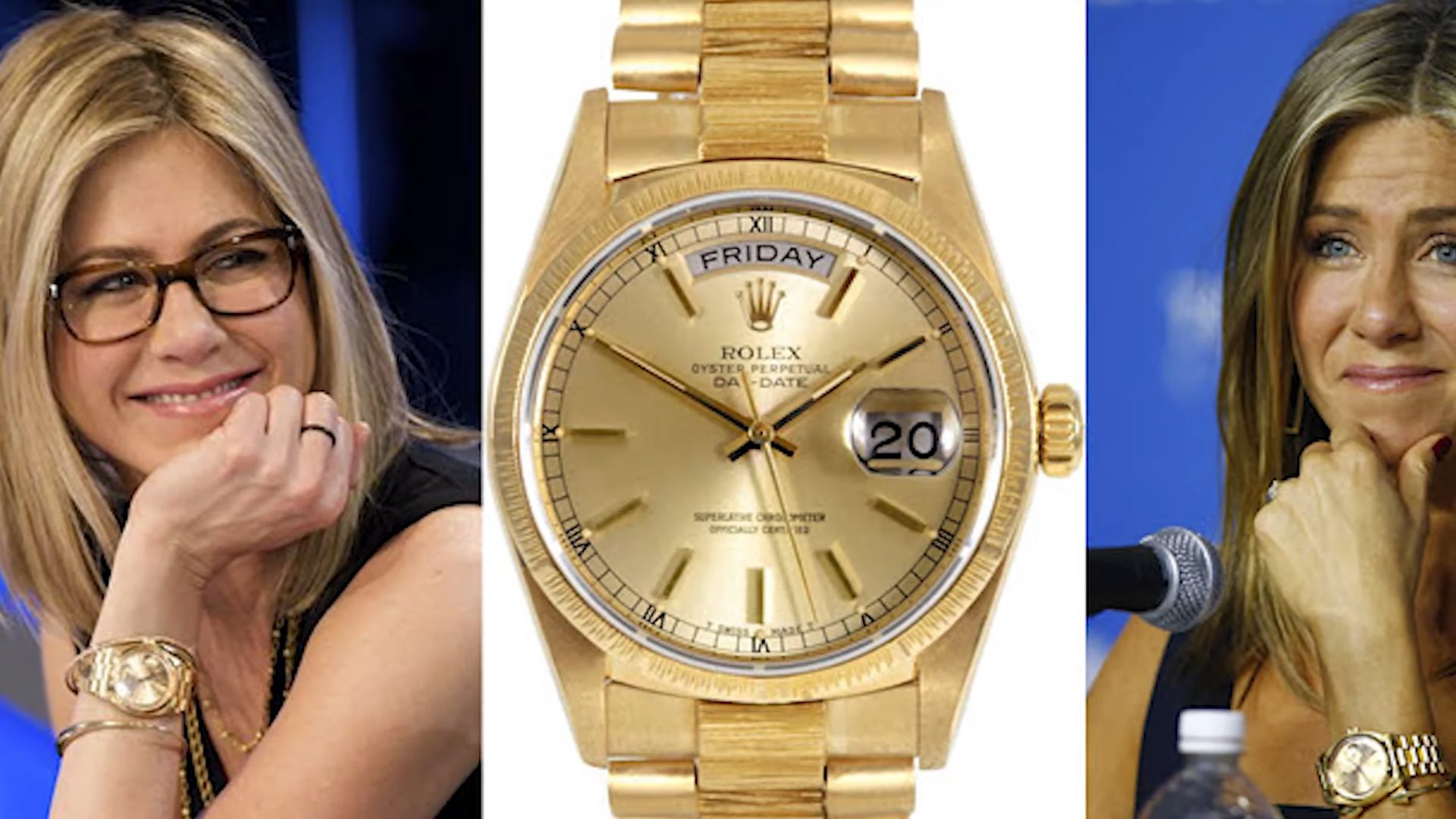 Jennifer Aniston is Hollywood royalty. If you don't believe us just look at how often she wears the crown of luxury watches. The friendly star has been seen wearing her small lady Datejust from time to time but she is best known for wearing bigger Rolex watches.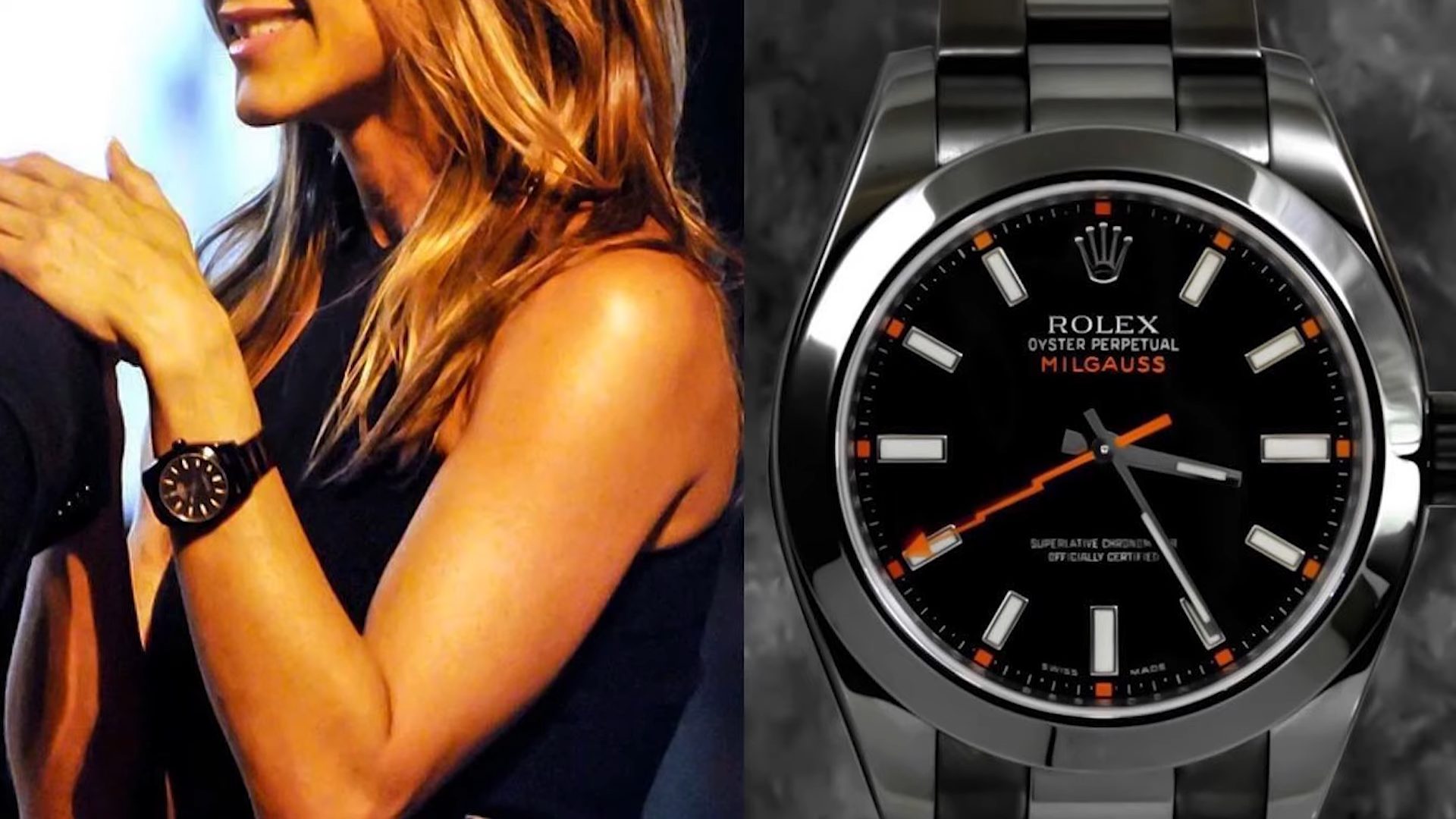 She is known for wearing a black DLC coated 40 millimeter Milgauss, which is rare and cool by anyone's standards. We love her even more for making this one a surprise for everyone.
Ellen DeGeneres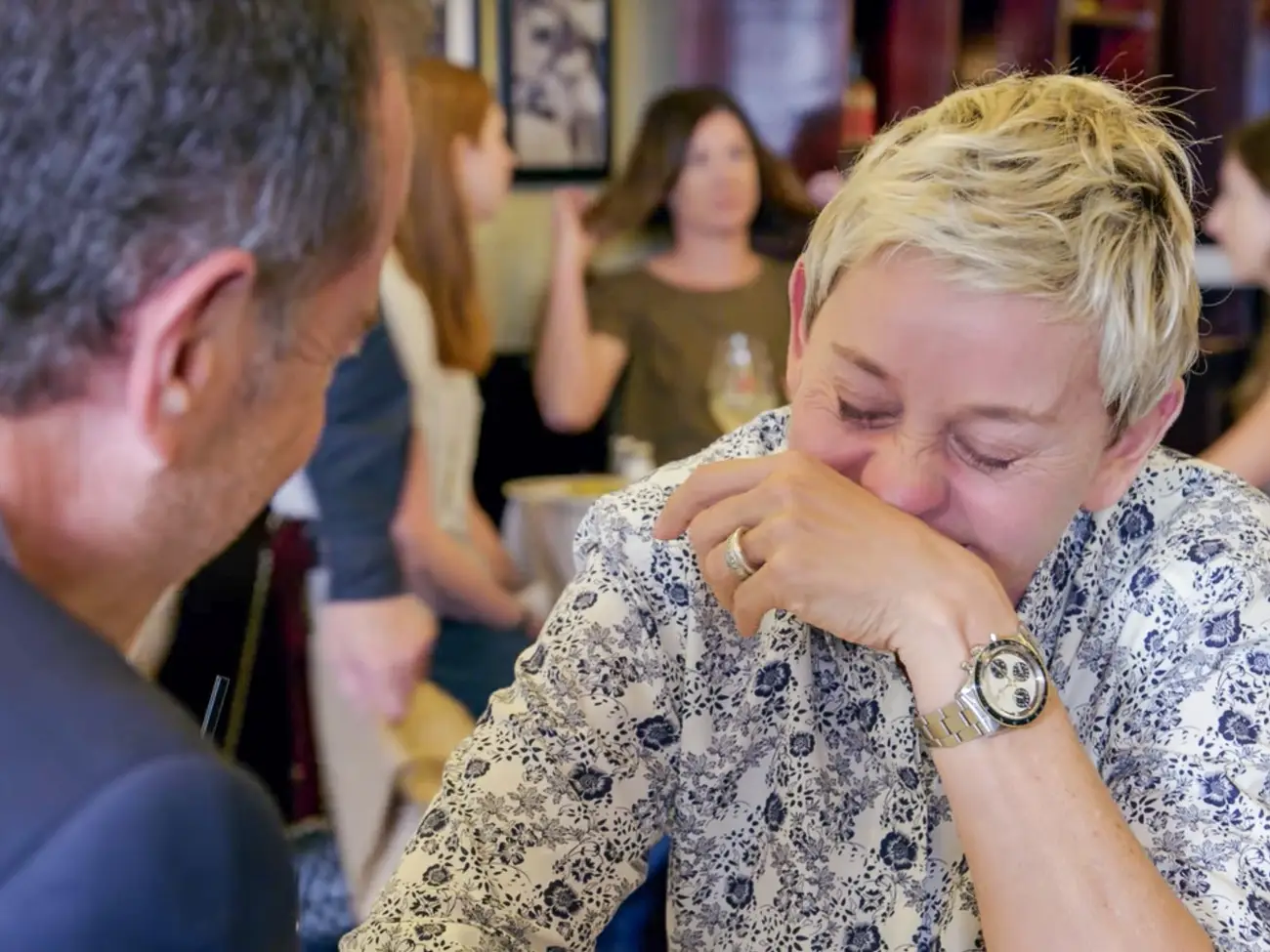 People don't call her the queen of watches in Hollywood for nothing. That is why our top spot goes to comedian and TV host, Ellen DeGeneres.
Ellen is known for wearing a watch every day, and fans are always on the lookout for today's watch.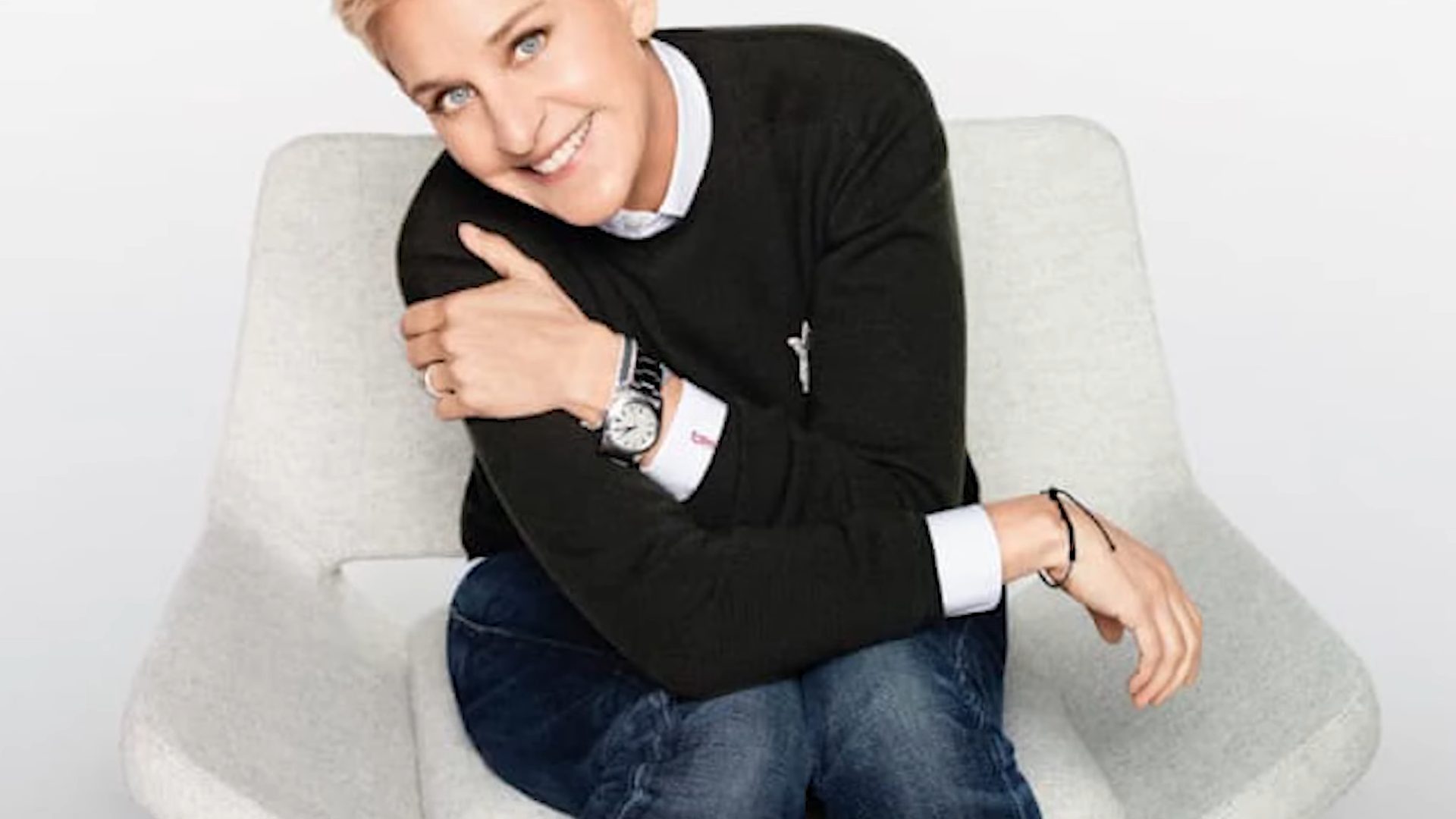 On her show most of the time it's a Rolex from a sporty Cosmograph Daytona or Yacht-Master to a very formal Day-Date.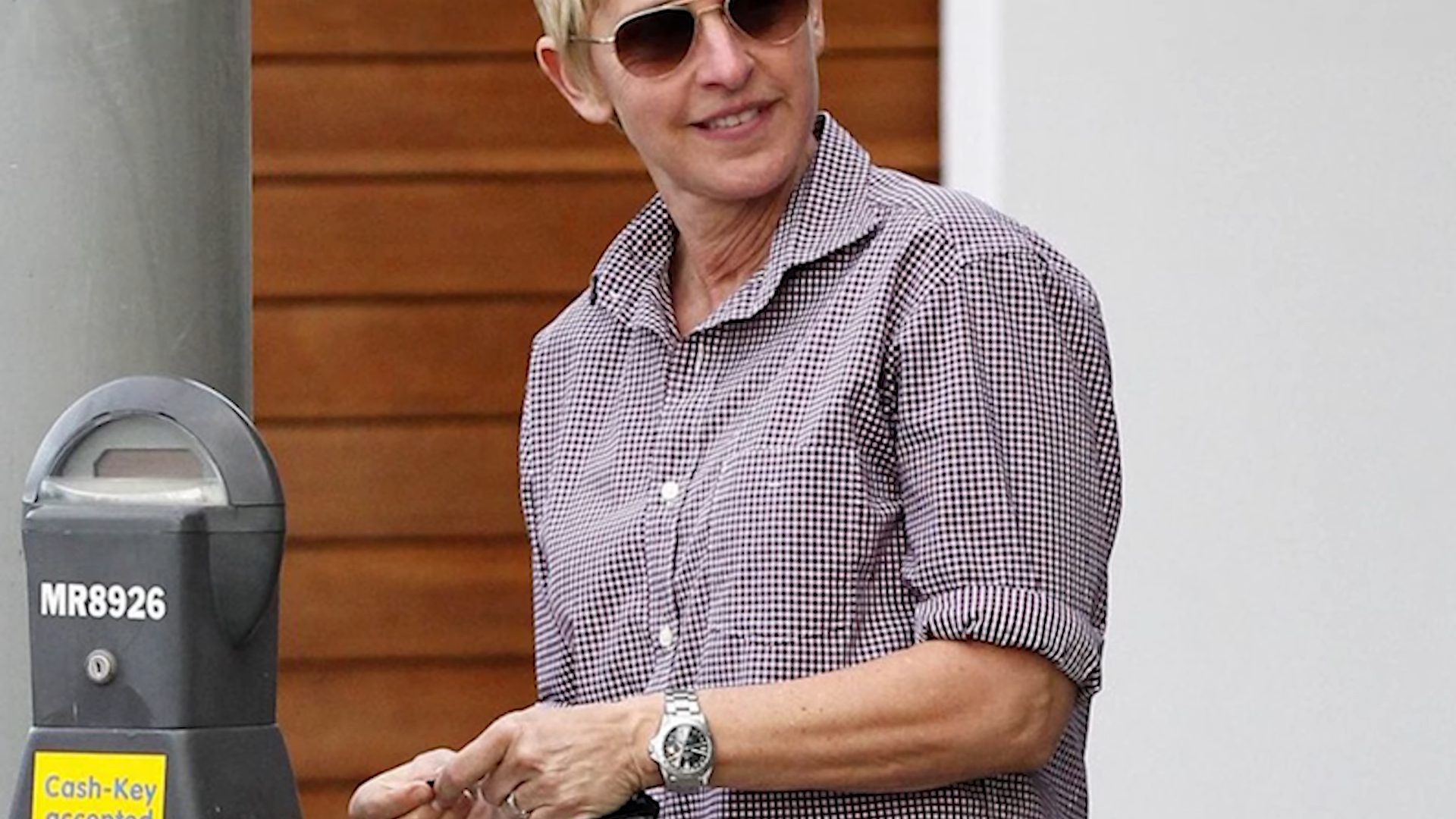 She also has a thing for Everose. Both her Day-Date and Yacht-Master watches have black dials and are made with Everose.
Those are the top female celebrities who love their Rolex, but to be honest, there are more female celebrities who are rocking both casual and elegant looks with Rolex watches on their wrists.